Christ Blessing the Children
Lucas Cranach the Younger and Workshop German

On view at The Met Fifth Avenue in Gallery 537
The story of Christ Blessing the Children is found in the Gospels. When children are brought to Christ for blessing, and his disciples raise objections, Christ counters with the words inscribed across the top of this panel: "Suffer the little children to come unto me, and forbid them not: for of such is the kingdom of God" (Mark 10:14).
The painting and its pendant, Christ and the Adulteress (seen to the right), share the theme of the free dispensation of divine grace, a central tenet of Lutheranism. Their small size suggests that they were meant for a private setting.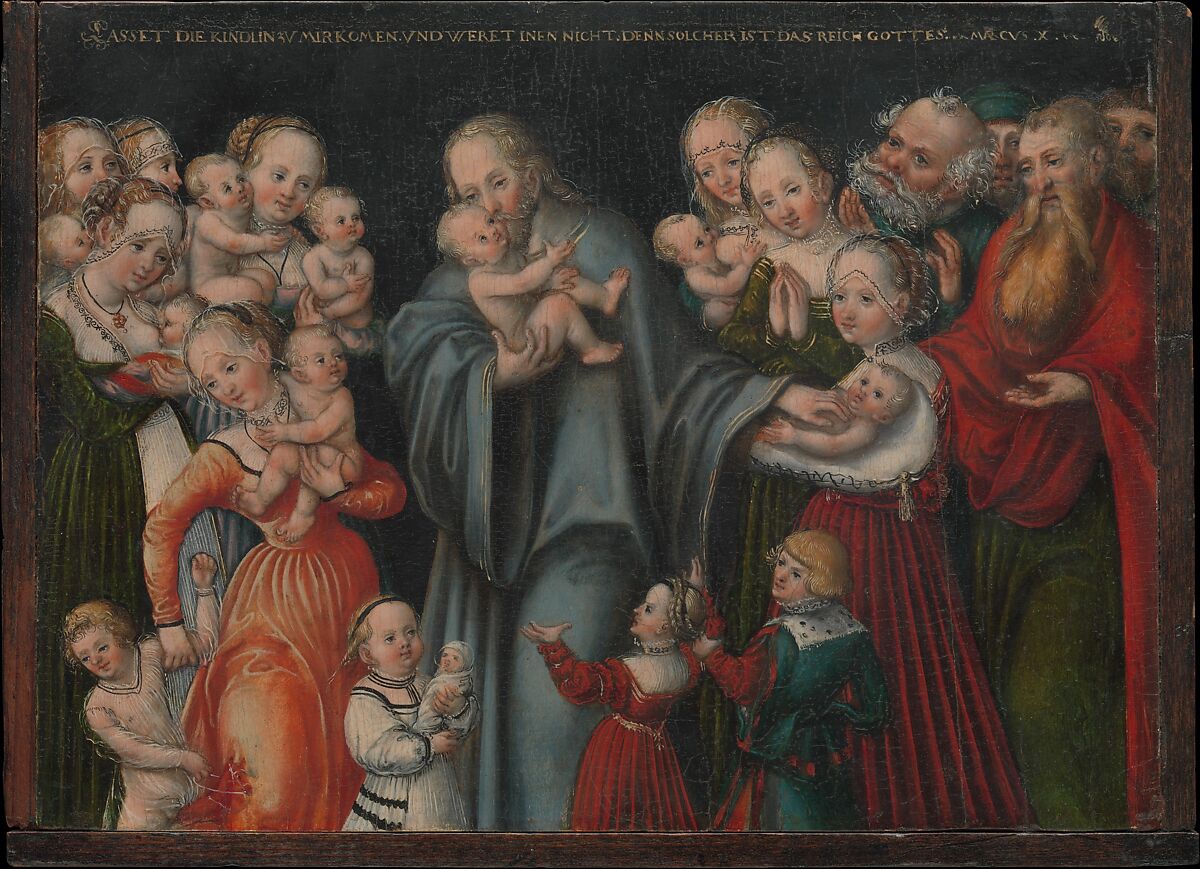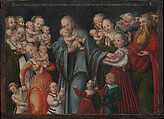 This artwork is meant to be viewed from right to left. Scroll left to view more.