Virgin and Child with Saint Anne
Albrecht Dürer German

Not on view

Dürer traveled to Italy from 1505–7, in particular to Venice, where he drew many inspirations for his art. Venetian painting encouraged Dürer's interest in rich color and meticulous attention to detail, as well as simplicity of form. Dürer's haunting devotional painting depicts Saint Anne, the Virgin Mary's mother, who was particularly venerated in Germany, with the Virgin and Child. Anne's hand on her daughter's shoulder takes on a consolatory meaning, and her distant gaze suggests a premonition of Christ's Passion. Although this panel's date and monogram were added later, the date is likely accurate.
#5101. Virgin and Child with Saint Anne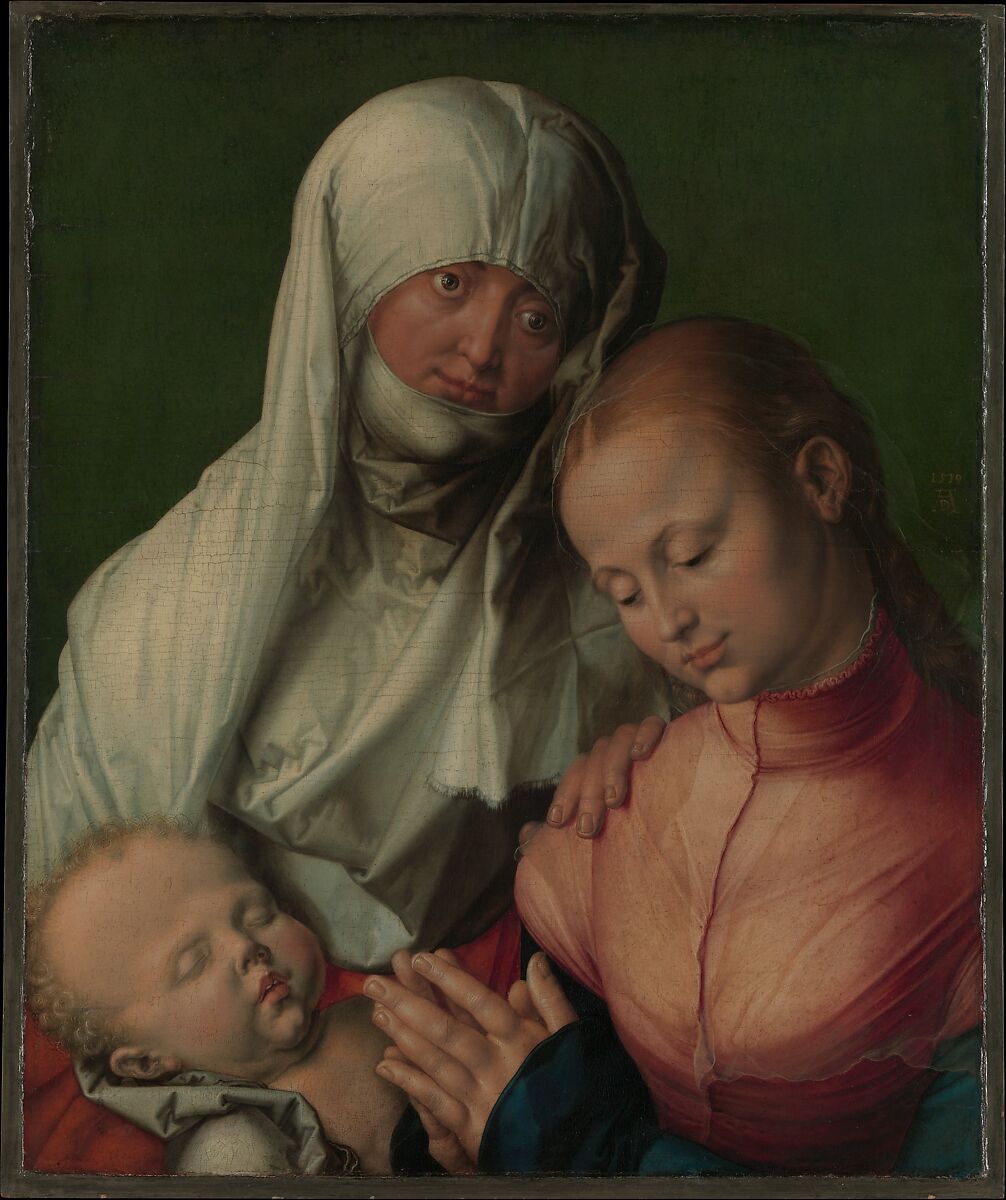 This artwork is meant to be viewed from right to left. Scroll left to view more.