The Adoration of the Magi
Justus of Ghent Netherlandish

On view at The Met Fifth Avenue in Gallery 605

This painting is a very rare surviving example of distemper, a water-based medium, on canvas. The artist was active both in his native Ghent, in modern Belgium, and at the refined court of Urbino in Italy. Three Black figures in the composition—the African king, the servant handing him his gift, and an observer in the crowd—reflect the increasing presence of Black individuals in western Europe, but their strikingly similar appearance raises the question of whether they derive from a single model or were based on an idealized type.
#2618. The Adoration of the Magi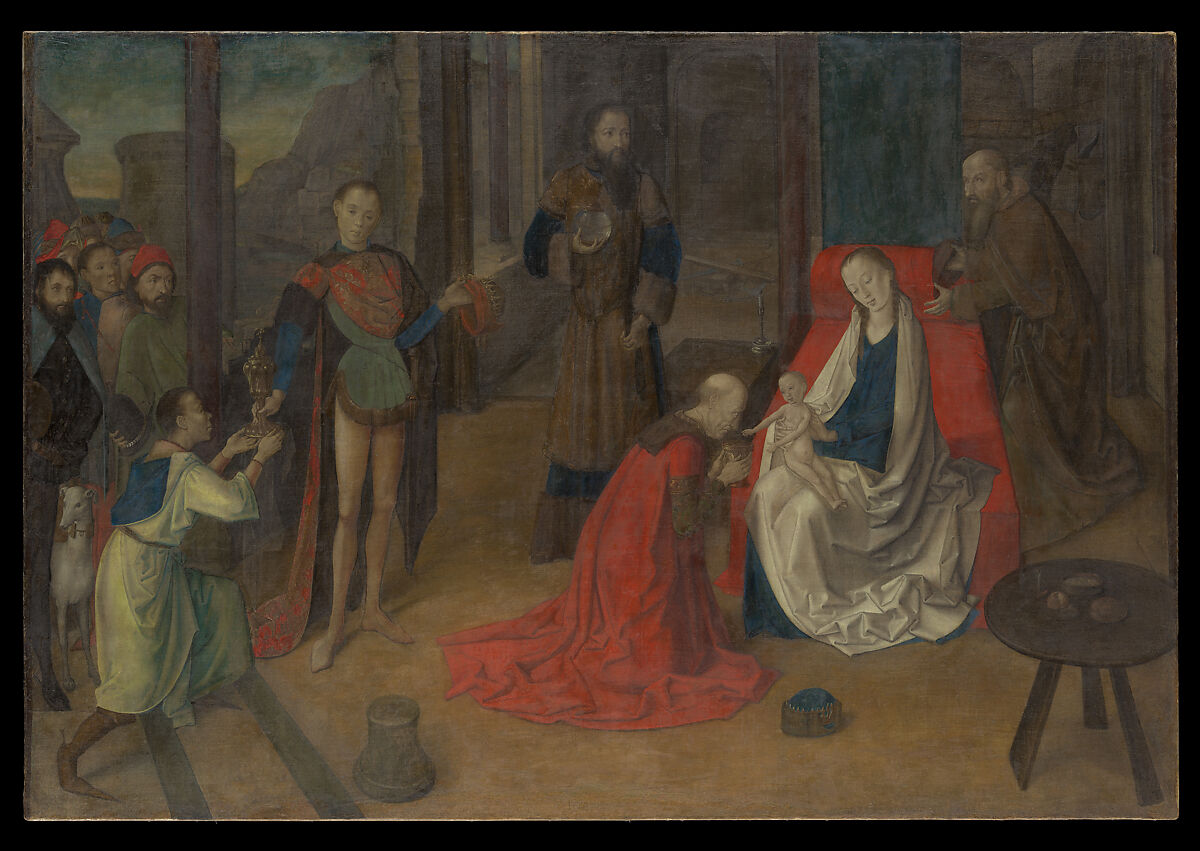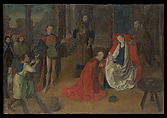 This artwork is meant to be viewed from right to left. Scroll left to view more.