The Penitence of Saint Jerome
Joachim Patinir Netherlandish

Not on view
Acknowledging Patinir's leading role in a new genre, Albrecht Dürer referred to the artist in 1521 as the "good landscape painter." This intact altarpiece was probably a German commission, since its exterior wings show Sebald, patron saint of Nuremberg, and Saint Anne with the Virgin and Child. Following Netherlandish tradition, large-scale sacred figures dominate the foreground of the interior: Saint John baptizing Christ, Saint Jerome, and Saint Anthony the Hermit with the monsters that assailed him. The picture's true subject, however, is the magnificent panoramic landscape, which the viewer is encouraged to travel through visually in the manner of a pilgrimage.
#5132. The Penitence of Saint Jerome
Playlist

5132. The Penitence of Saint Jerome

2620. Investigations: The Penitence of Saint Jerome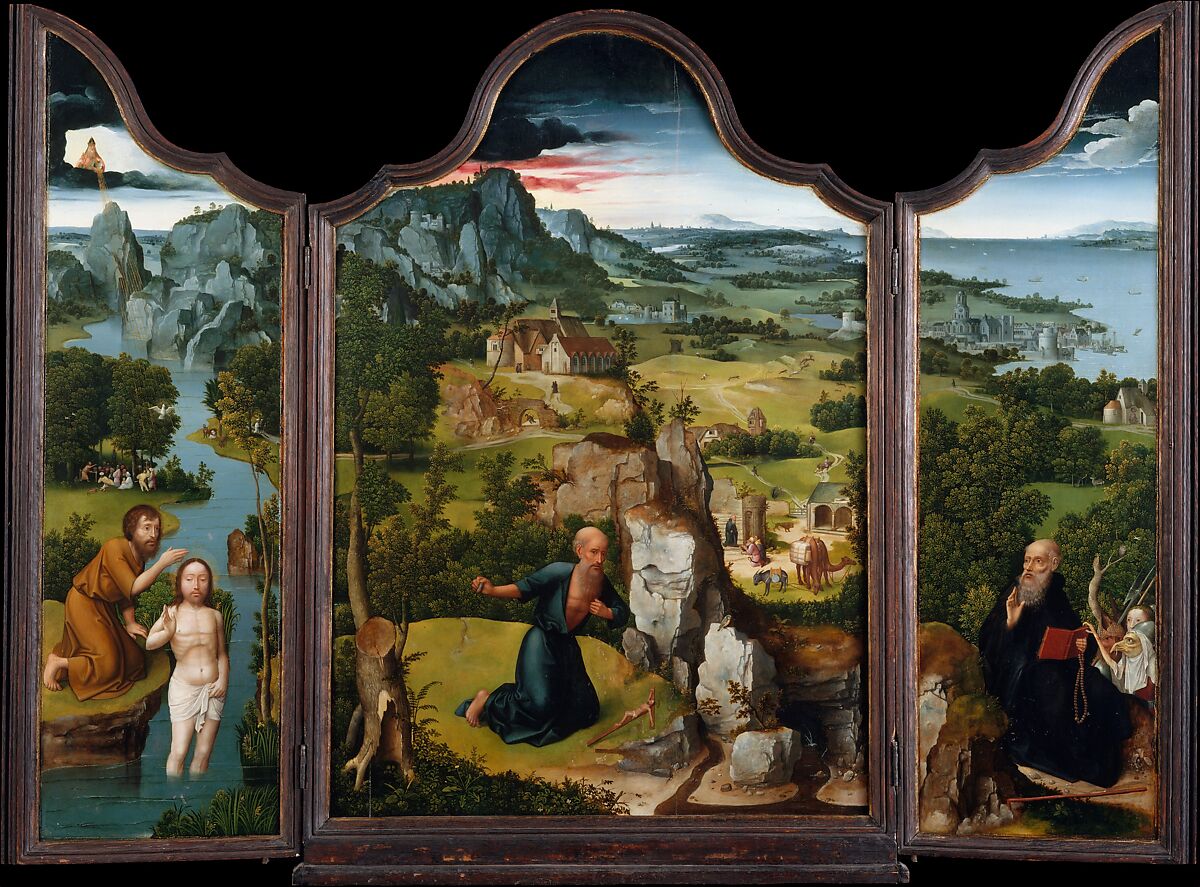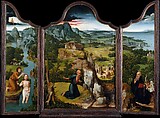 This artwork is meant to be viewed from right to left. Scroll left to view more.