The Penitence of Saint Jerome
Joachim Patinir Netherlandish

Not on view
In this triptych, Patinir plotted one continuous landscape across three separate panels, each with a distinct religious narrative in its foreground. On the left, Christ is baptized in the river Jordan; at center, Saint Jerome beats his chest in penitence; and on the right, demons torment Saint Anthony the Hermit. While essential to the work's function as altarpiece, these stories also provide the pretext for Patinir's panoramic landscape, the subject matter that made him famous. In this example, he made characteristic use of atmospheric perspective, shifting the color palette from green to blue as the vista recedes.
#5132. The Penitence of Saint Jerome
Playlist

5132. The Penitence of Saint Jerome

2620. Investigations: The Penitence of Saint Jerome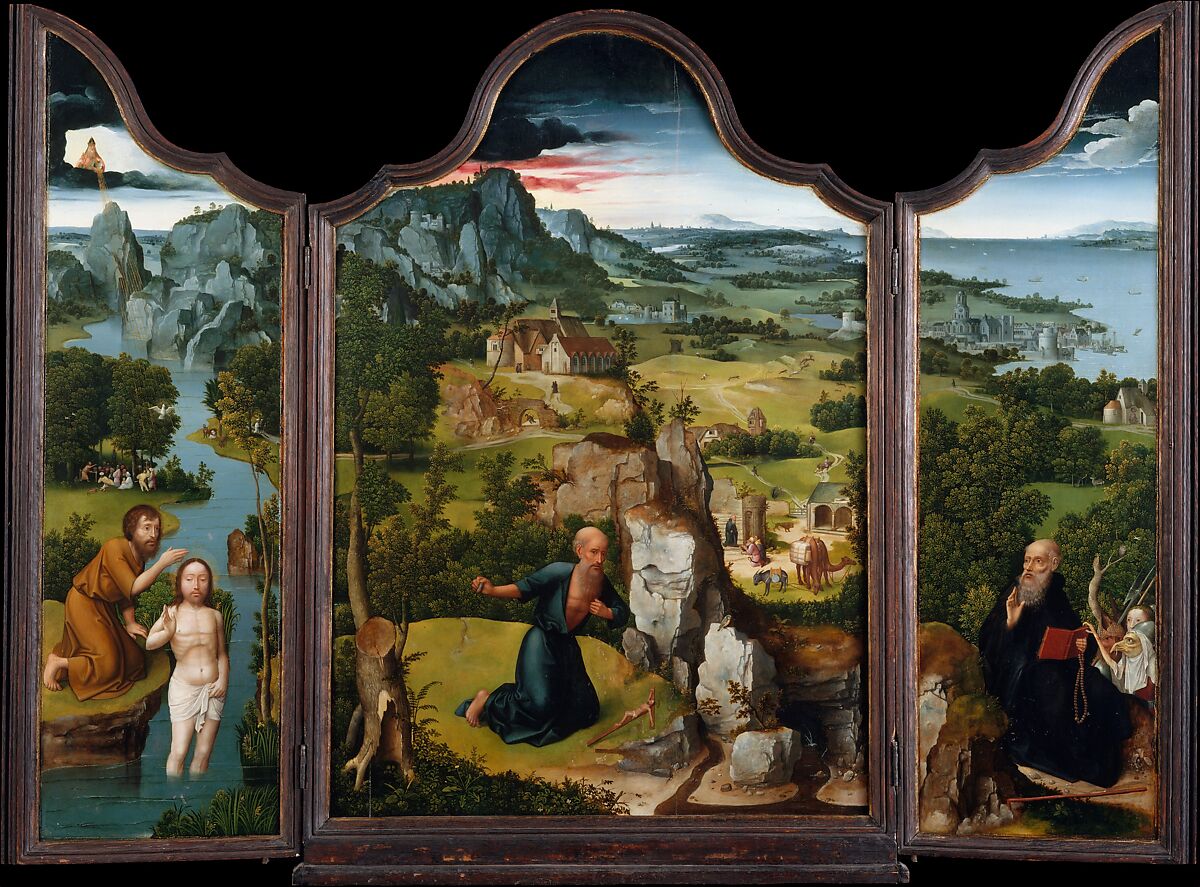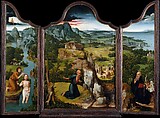 This artwork is meant to be viewed from right to left. Scroll left to view more.