The Glorification of the Barbaro Family
Giovanni Battista Tiepolo Italian

Not on view
Once part of a ceiling decoration at Venice's Palazzo Barbaro, this painting was never intended to be seen head-on or at such close range. The mental leaps necessary to reimagine it high overhead, however, replicates Tiepolo's process: through drawings and oil sketches that solved issues of color distribution, composition, perspective, and his patron's approval, Tiepolo foresaw highly site-specific demands. The trumpet, outstretched arm, and foreshortened central figure gave the false impression that the ceiling opened to the sky. Tiepolo was adept at allegorizing his patrons through figures that include Valor, Fame, and Glory.
#5208. The Glorification of the Barbaro Family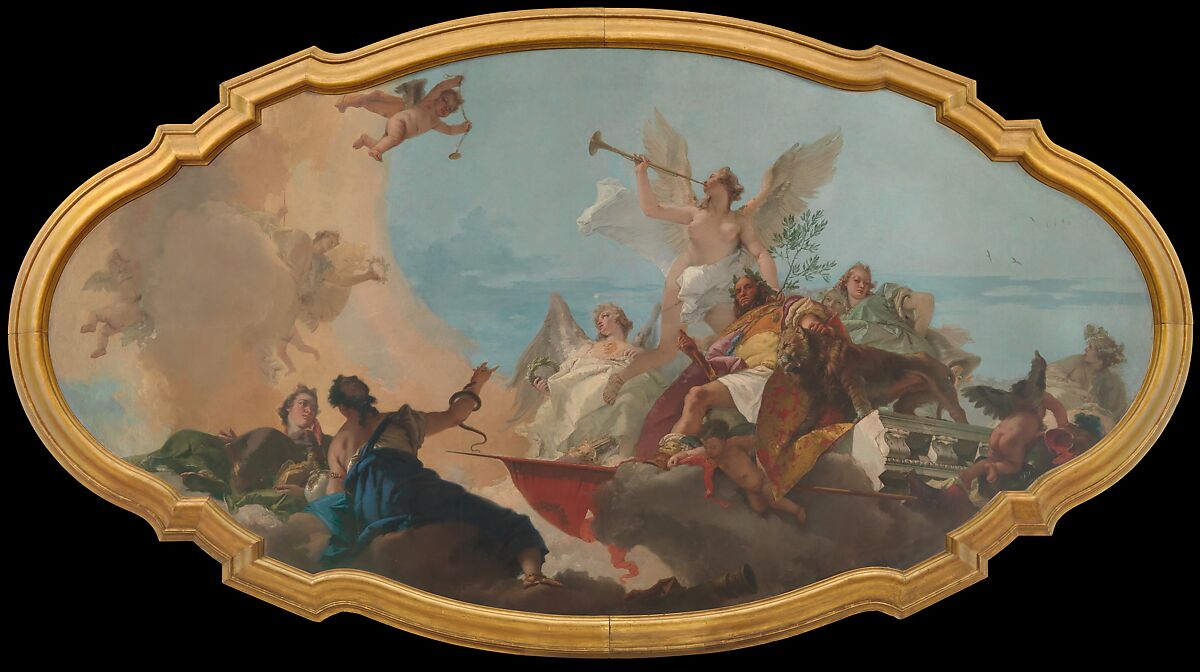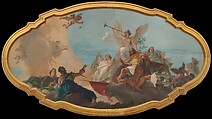 This artwork is meant to be viewed from right to left. Scroll left to view more.