Panel with the Triumph of Dionysos
Not on view
Like most textiles from Egypt, this fourth-century panel may have been part of a ritual or festive garment. It was manufactured in the Early Byzantine period from undyed linen and purple wool in tapestry weave technique.
Dionysos, the center figure, rides a chariot drawn by two panthers. As the god of wine and intoxication, he holds in his raised right hand a characteristic bunch of grapes. Immediately adjacent to him caper two maenads (female followers). On his far right is a satyr and on the opposite side is an Indian captive in spotted pantaloon. This scene is meant to celebrate a stage in the god's legendary conquest of India, through which he achieves a triumph in this world and a place in heaven. This popular theme was with Egyptian ruler mythology from the time of Alexander the Great, who was also seen as a god. He conquered India in 325 B.C., a few years after founding the great Egyptian city of Alexandria.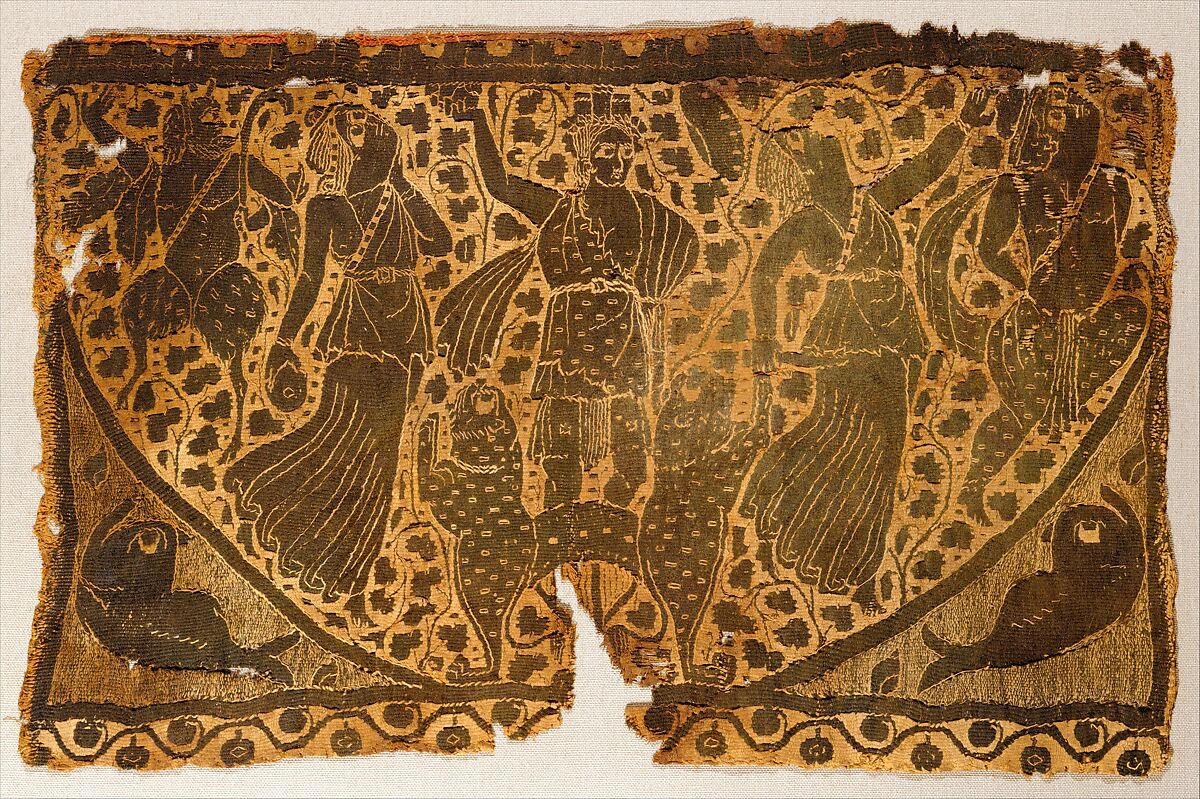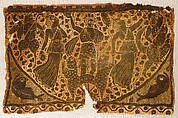 This artwork is meant to be viewed from right to left. Scroll left to view more.