Bell (niuzhong)
Not on view
Sets of bells were an important aspect of Zhou bronze production. They were used in musical accompaniment for ritual ceremonies and for less solemn occasions.
Ancient clapperless bells, which were sounded with mallets, are members of the zhong family. A yongzhong, recognized by its highly raised rims, is a type of bell found in great sets of graduated chimes known as bianzhong. Although it has a slightly raised rim, this bell is suspended from a ring rather than a long handle, making it a cross between the yongzhong and the bo types. Each face of the bell has three rows of bosses in the form of coiled serpents further divided by trapezoidal panels with faint dragon motifs. The elegant decoration and advanced acoustical properties of Zhou-dynasty bells illustrate the extraordinary technical sophistication of metallurgy in China during this period.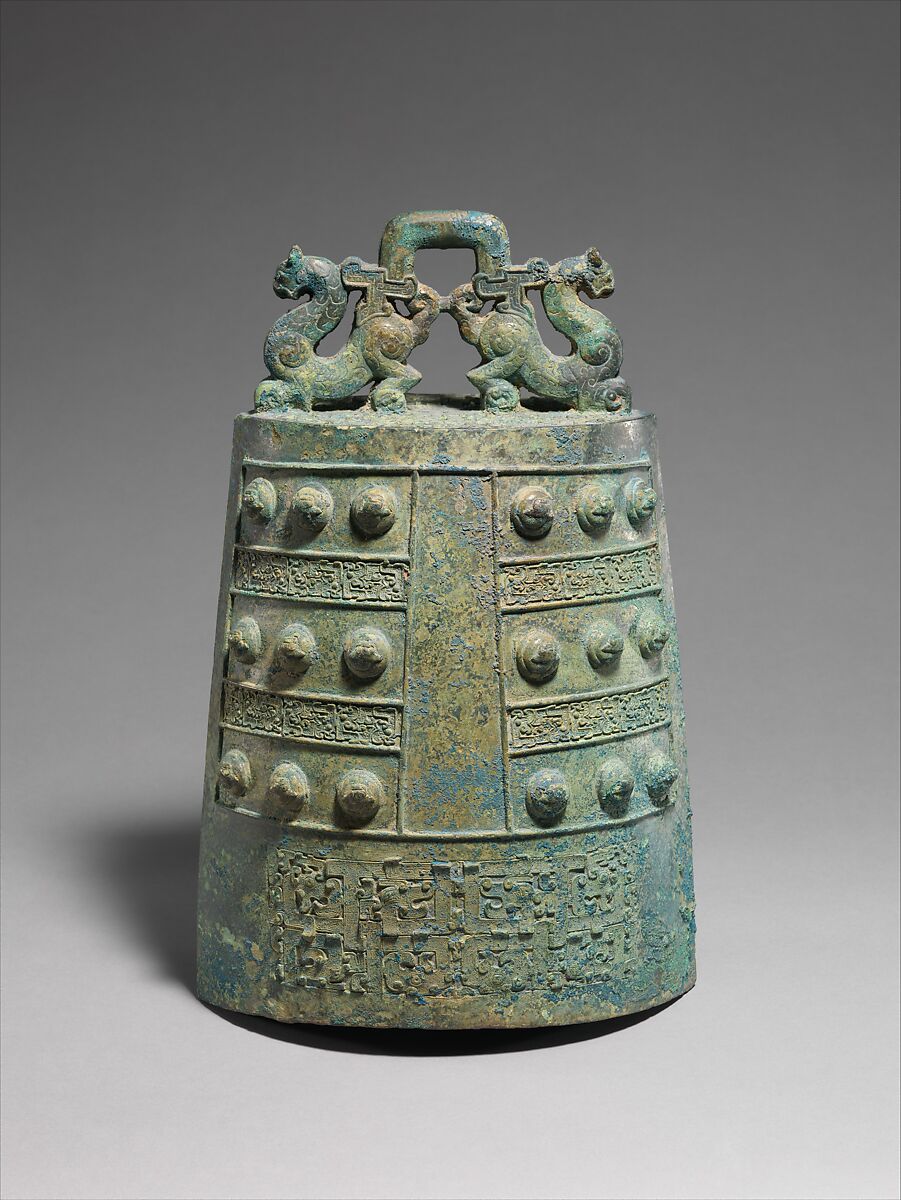 This artwork is meant to be viewed from right to left. Scroll left to view more.