Nine-Gem (Navaratna) Talismanic Bracelet, One of a Pair
Not on view
Talismanic and astrological attributions of gems and stones have a deep history in the Indian subcontinent. In the navaratna (nine gems) series, specific precious gems each relate to one of the nine planets of the astrological system. This bracelet is composed of ten gems in a variation of the traditional grouping, and the back of each setting is enameled with a four-petalled blossom in green.

This jewel was formerly in the collection of American artist and designer Lockwood de Forest (1850–1932) who purchased many jeweled objects while traveling in India between 1879–1881. Today, his collection of Indian jewelry in the Met serves as a near-comprehensive assemblage of late nineteenth century bodily adornment.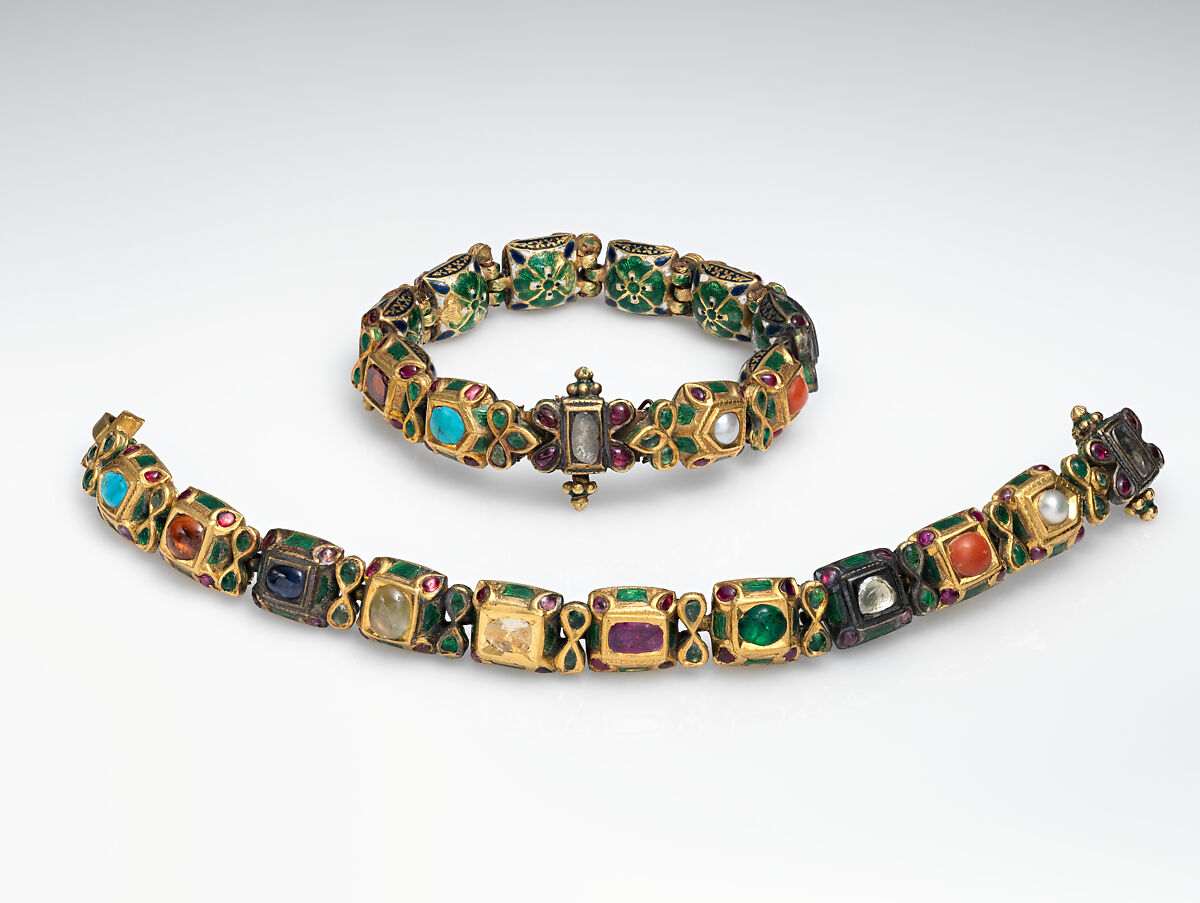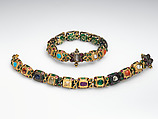 This artwork is meant to be viewed from right to left. Scroll left to view more.