Gibbons in a Landscape
Sesson Shūkei 雪村周継 Japanese

Not on view
Japanese Zen monks treasured pictures of gibbons painted by the Chinese monk-painter Muqi (active ca. 1250–80), which Muqi's colleagues first carried to Japan in the late thirteenth century. By the late fifteenth century, images of the animals in the manner of Muqi had become a favored subject for large-scale painting programs.

In this pair of screens, showing a uniquely Japanese interpretation of Muqi's style, a chain of gibbons tries to grasp the reflection of the moon in the water below—a futile effort that in Zen signifies the delusions of the unawakened mind. Sesson, a learned and prolific Zen monk-artist, studied a wide array of earlier Chinese ink styles and played a major role in the development of a distinctive Japanese form of Zen-inspired ink painting.
#8804. Gibbons in a Landscape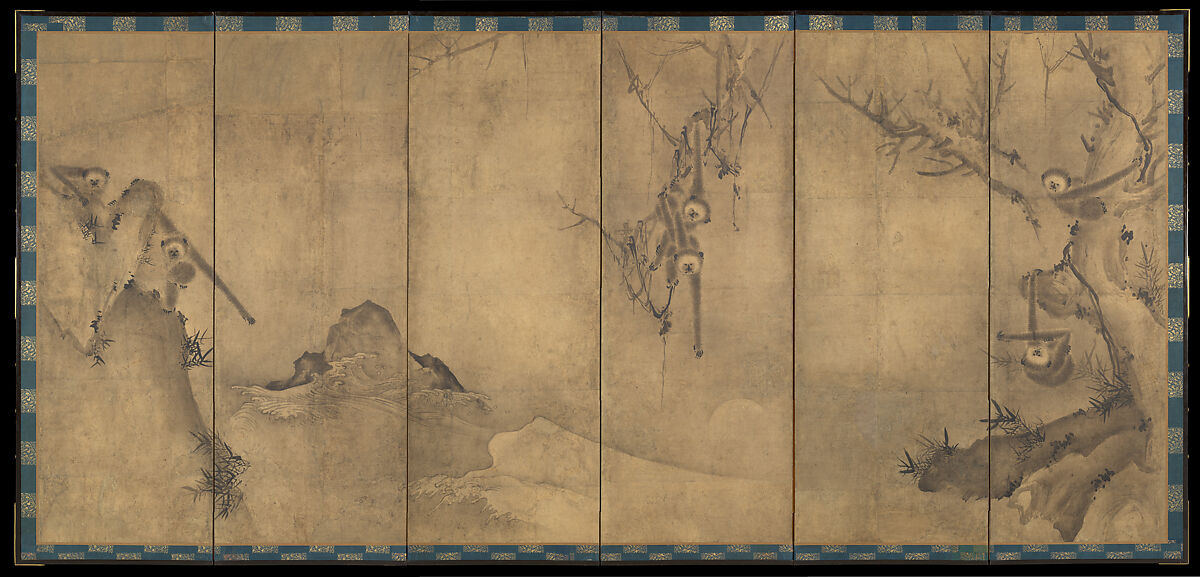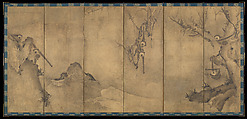 This artwork is meant to be viewed from right to left. Scroll left to view more.