Poem by Kamo no Chōmei with Underpainting of Cherry Blossoms
Calligraphy by Hon'ami Kōetsu Japanese
Underpainting attributed to Tawaraya Sōtatsu Japanese

Not on view
Nagamureba ni
mono omou aki ni
mata waga mi
hitotsu no mine no
matsu kaze

Gazing into the distance,
in a melancholy autumn mood,
is it for me alone that winds
howl through boughs of pines
on that solitary peak?

—Trans. John T. Carpenter

This poem page is one of the earliest verifiable works by the influential calligrapher Hon'ami Kōetsu. The poem, included in the anthology New Collection of Ancient and Modern Poems (Shin kokin wakashū), is by the monk-poet Kamo no Chōmei (1153–1216), who was famous for his poems on cherry blossoms. Kōetsu and Tawaraya Sōtatsu produced many similar works on both individual sheets and handscrolls. Rarely do background motifs have any semantic or symbolic connection to the poems they accompany. Here, however, Kōetsu responded with élan to the decorated handscrolls and shikishi that Sōtatsu's studio presented him to write upon.
#8900. Poem from the Shin kokin wakashū Collection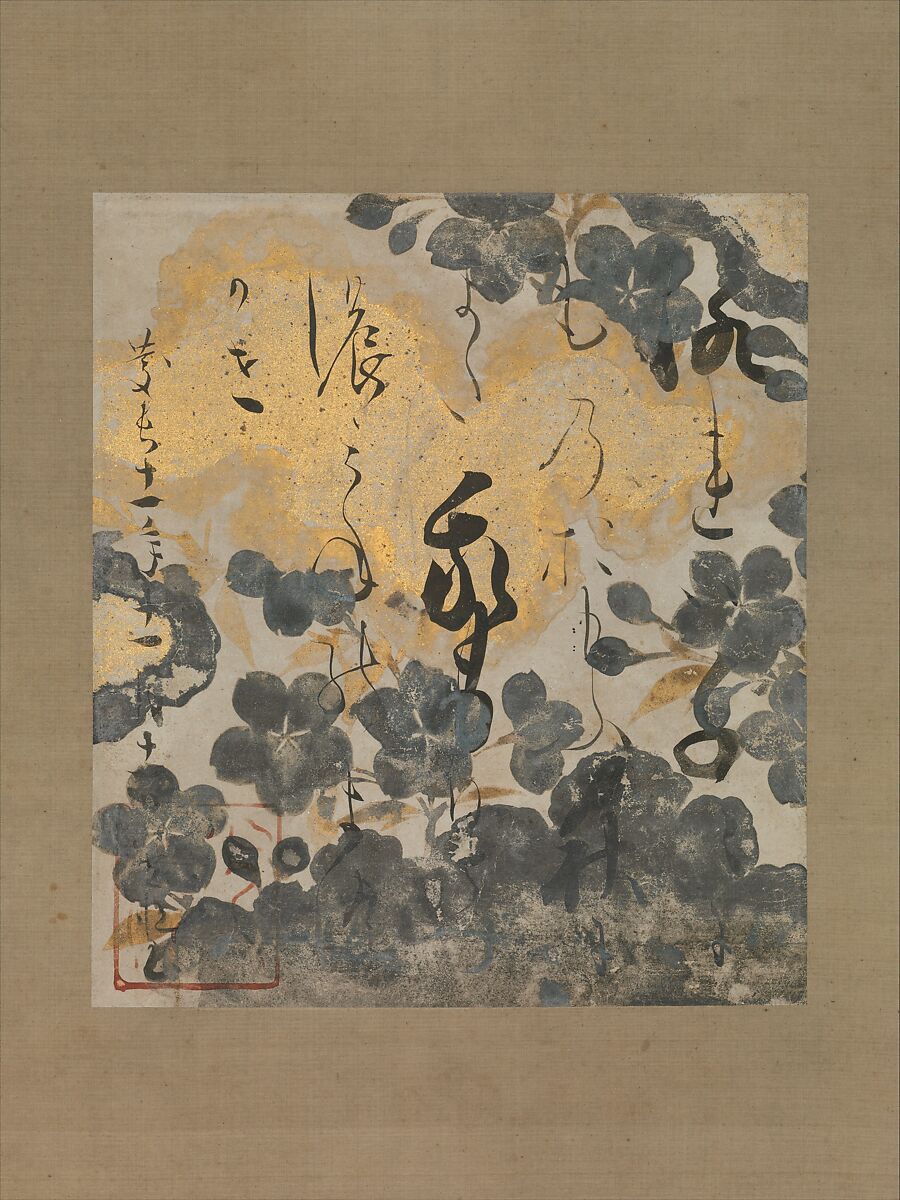 This artwork is meant to be viewed from right to left. Scroll left to view more.