Jūichimen Kannon, the Bodhisattva of Compassion with Eleven Heads (Avalokiteshvara)
On view at The Met Fifth Avenue in Gallery 224
Jūichimen Kannon ("Eleven-headed Kannon"), is an important bodhisattva in the Esoteric schools of Buddhism. Atop the deity's own head are eleven additional heads. Ten of these take the form of bodhisattvas and represent the ten stages toward enlightenment. The topmost head is that of Amida (Sanskrit: Amitabha), the Buddha from whom Kannon emanates.

The fluid, deeply carved drapery follows a thirteenth-century sculptural style developed in Nara by the Kei school of Buddhist sculptors. However, the more decorative treatment of the robe and the heavy, solemn face suggest a fourteenth-century date for this imposing figure. It was originally installed at Kuhonji, a small Shingon school temple located northwest of Kyoto.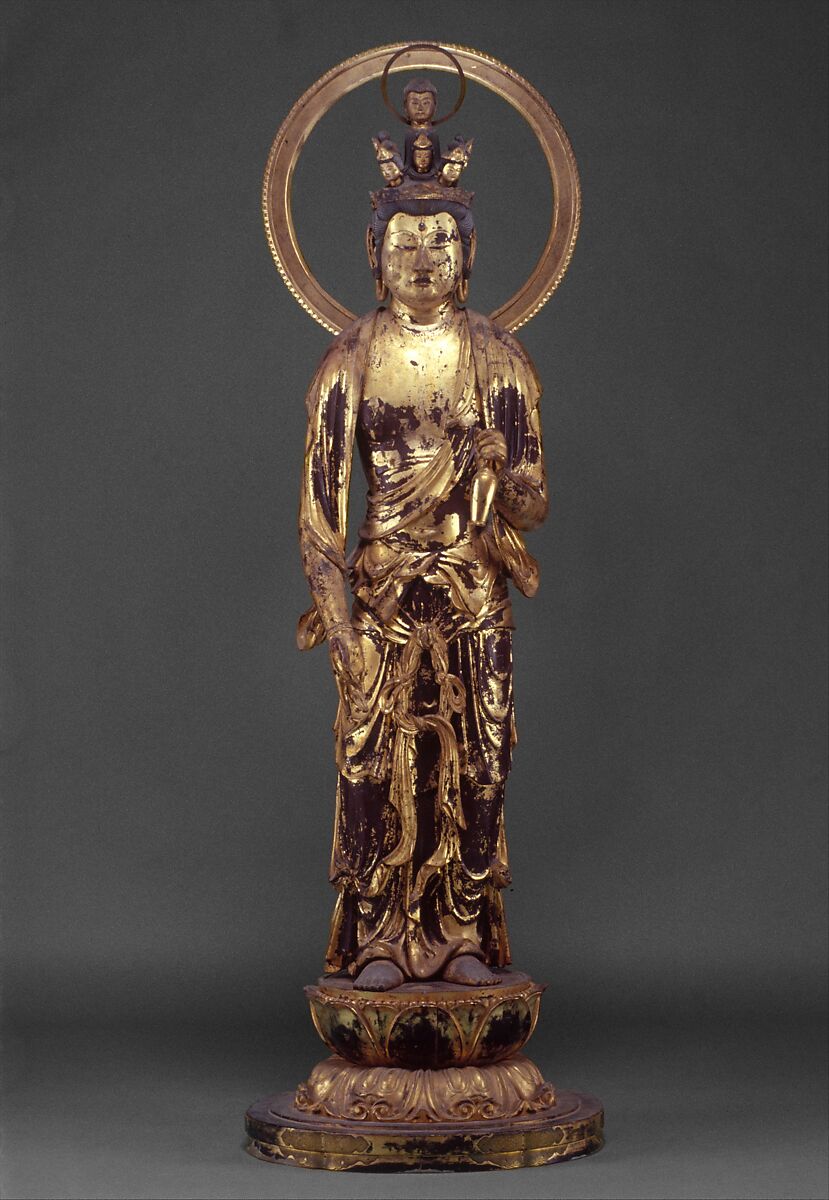 This artwork is meant to be viewed from right to left. Scroll left to view more.