Nigatsudō Burned Sutra
Not on view
This fragment of the Flower Garland Sutra (Kegonkyō) comes from a set of sixty handscrolls donated to the temple Tōdaiji in Nara in 744. Damaged by a fire at the temple's Nigatsudō Hall, the surviving sections are known today as Nigatsudō Burned Sutras (Nigatsudō yakegyō). The scripture's singed edges, capturing the Buddhist idea that everything is impermanent, has made these remnants especially prized.

Such fragments also represent some of the earliest surviving examples of the practice of transcribing Buddhist texts using precious materials. The copying of religious writings was thought to confer spiritual merit on all those involved in the project, including the donors, scribes, and craftsmen who prepared the materials, and so was done in great numbers during this period.

The characters are written in a special form of "regular script" (kaisho) that, while written quickly, is balanced and even, with each stroke clearly visible to maximize legibility. The thickened downward diagonal strokes and exaggerated hooks at the ends of other strokes lend a sense of ornamentation and elegance.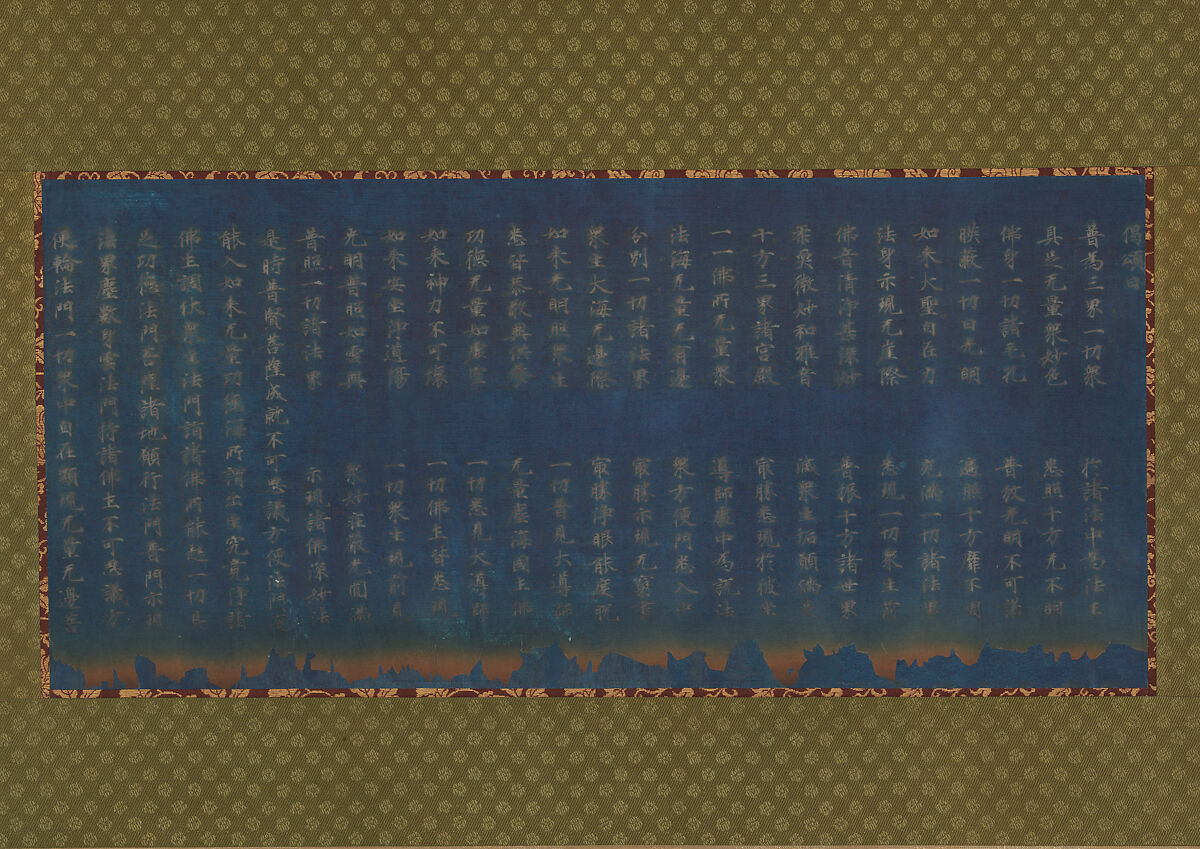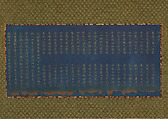 This artwork is meant to be viewed from right to left. Scroll left to view more.