Carpet
Not on view
While the design of this carpet, with its central medallion and defined corner pieces, resembles that of a number of silk pile carpets from the second half of the sixteenth century, its precious metal thread and tapestry-weave technique are typical of luxury products from a half century later. The carnation blossoms that appear in the border were widespread in Ottoman ceramics and textiles in the sixteenth century and became popular in Safavid textile designs from the 1640s onward.

The silk weft threads of this carpet vary in quality and diameter and range from loosely spun to tightly plied. The upper and lower borders feature an almost identical pattern but are differentiated by contrasting colors of blue and yellow, possibly intended to mark the top of the carpet.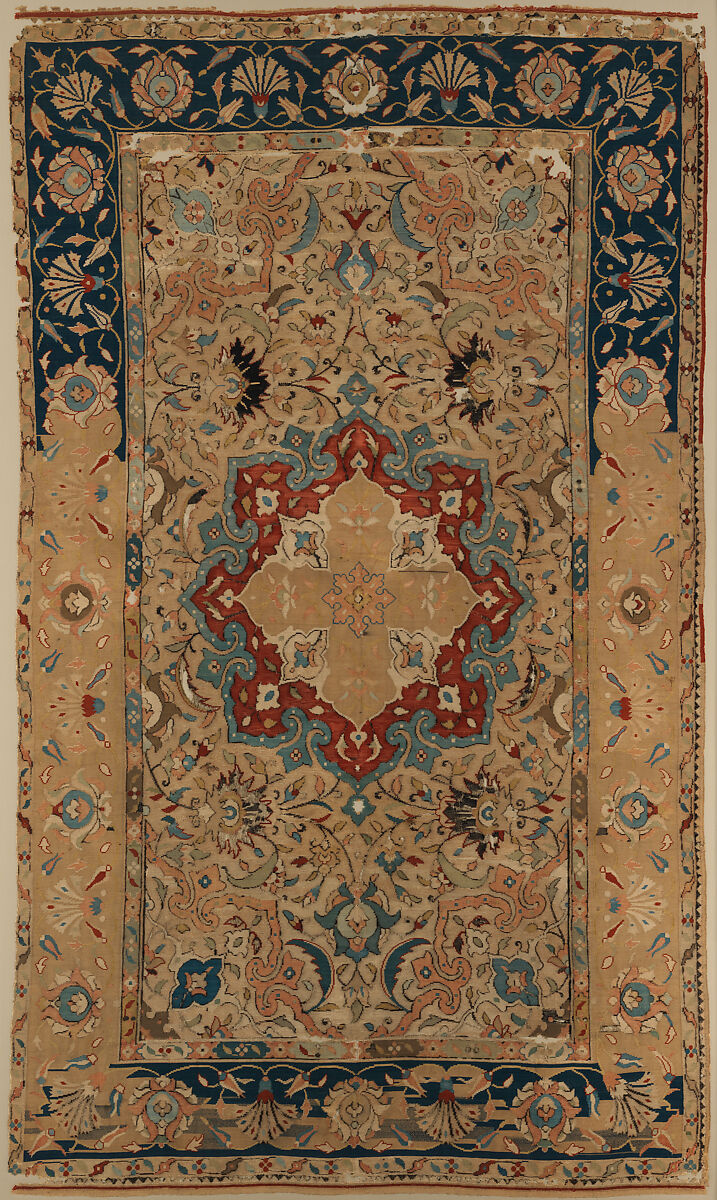 This artwork is meant to be viewed from right to left. Scroll left to view more.