"Portrait of Maharaja Bhim Kanwar", Folio from the Shah Jahan Album
Painting by Nanha
Calligrapher Mir 'Ali Haravi

Not on view
Maharaja Bhim Kunwar wears a diaphanous jama tied to the left, an ornately decorated patka, or sash, and a sword hanging from his waist. He is set against a cyan background, typical of portraiture of the early seventeenth century.

Bhim Kunwar, son of the Rajput ruler of Mewar, Rana Amar Singh, was given the title of maharaja by Shah Jahan, and was a staunch supporter and ally of the Mughal house. As demonstrated by the inclusion of his portrait in the Shah Jahan Album, Hindu nobility featured prominently in the ranks of the Mughal empire; Shah Jahan himself was the son of a Rathor Rajput princess.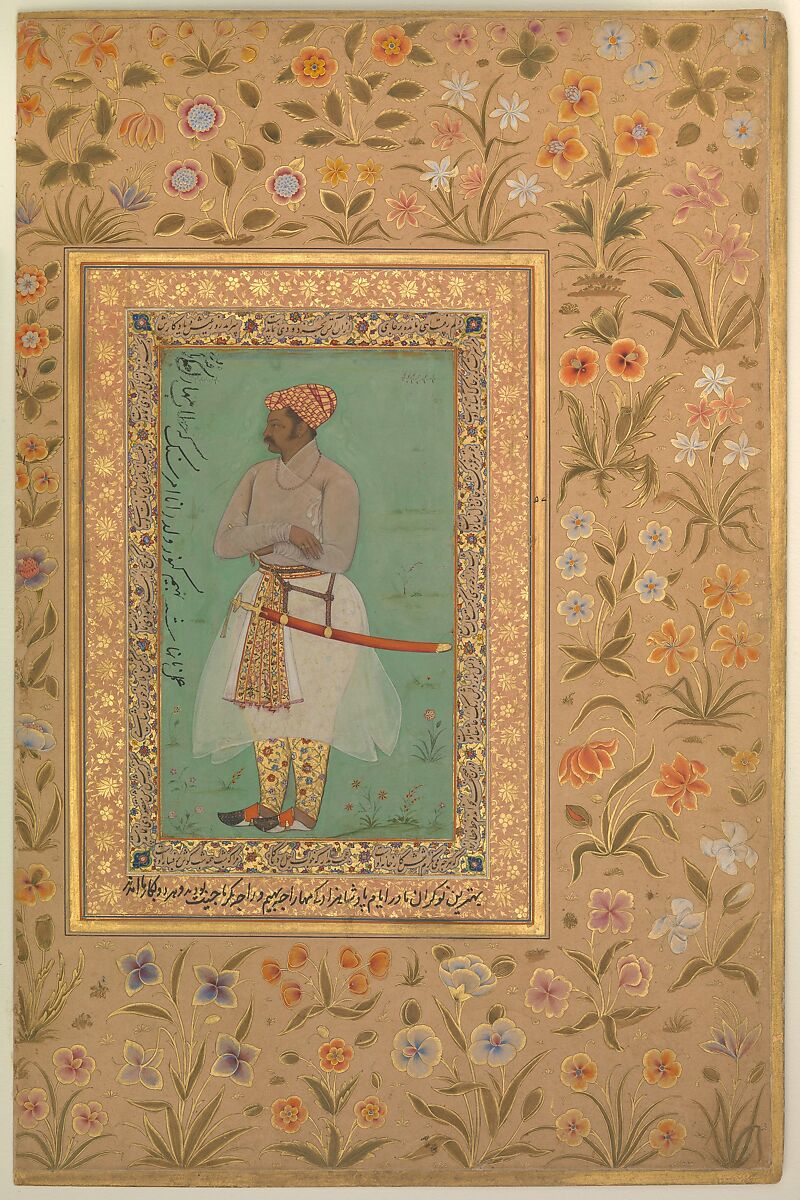 This artwork is meant to be viewed from right to left. Scroll left to view more.