"Page of Calligraphy Illuminated with Animals and Plants in a Field of Flowers", Folio from the Shah Jahan Album
Painting by Nanha
Calligrapher Mir 'Ali Haravi

Not on view
Many of the pages of calligraphy have been attributed to Mir 'Ali of Herat, a famed calligrapher trained in the style of the great Persian calligrapher, Sultan 'Ali of Mashhad. The latter was known both for his poetry, primarily composed in quatrains, and his calligraphy, the majority of which is in Persian. Mir 'Ali, an artist of the Timurid court, was greatly admired, and avidly collected, by Jahangir and Shah Jahan.
As seen here, works of calligraphy and painting from earlier eras were commonly included in Mughal-era albums and reset within contemporary Mughal margins. In this case, the margin, as well as the illumination surrounding the calligraphy, probably date from the seventeenth century, and the decoration of the delicately rendered flowering plants and grazing animals accords with such a dating.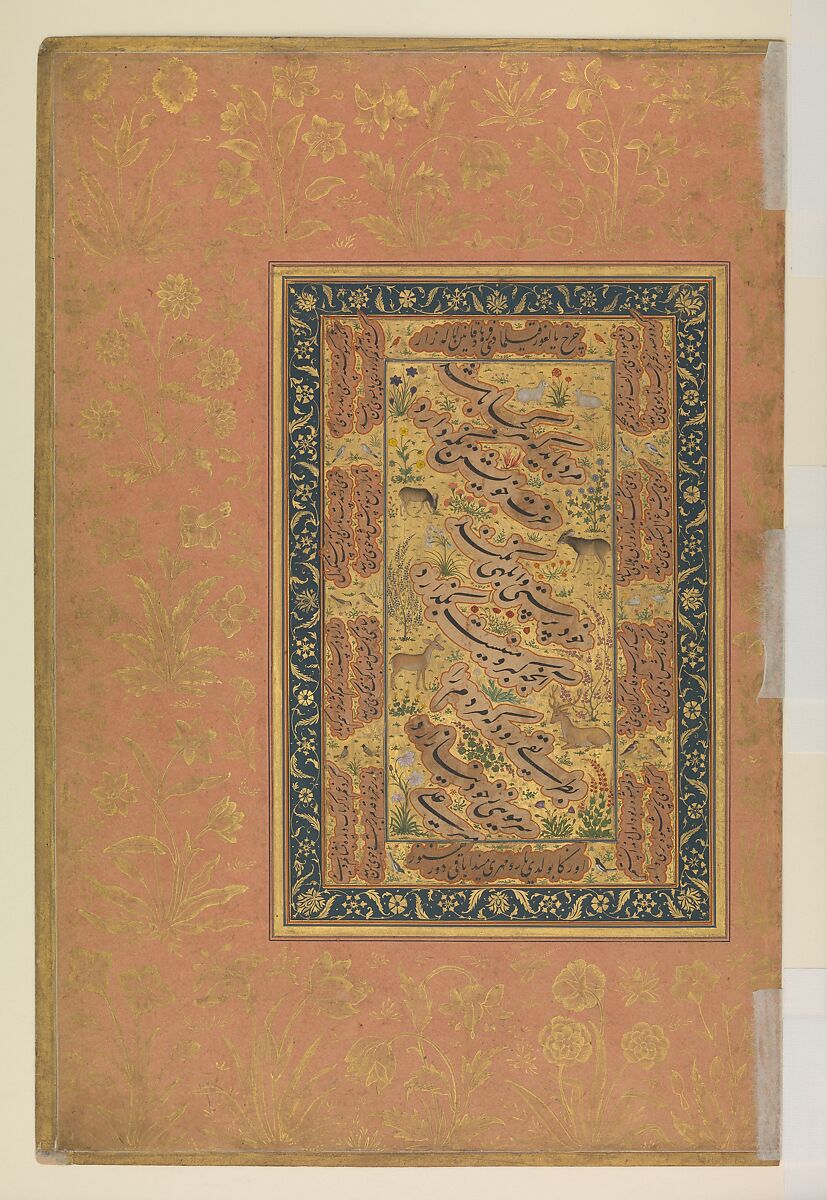 This artwork is meant to be viewed from right to left. Scroll left to view more.