Textile Fragment from the Shrine of San Librada, Sigüenza Cathedral, Spain
Not on view
This silk fragment belongs to a group of silk brocaded textiles of the Almoravid dynasty found in the reliquary of Saint Librada in the Cathedral of Siquenza in Almeria, Spain. These were possibly taken as booty when the armies of Alfonso VII of Castile (r. 1126–57) sacked Almeria in 1147 CE.

The design is comprised of a single-headed eagle and composite quadrupeds and harpies in the outer band and a leonine quadruped within a roundel on each shoulder. There is a band of pseudo-epigraphy; kufic script that possibly reads "blessing" (barakat) beneath its talons. Outside the roundel, mostly disintegrated, there is an inscription that says: "Blessing from God and victory, support and long-life."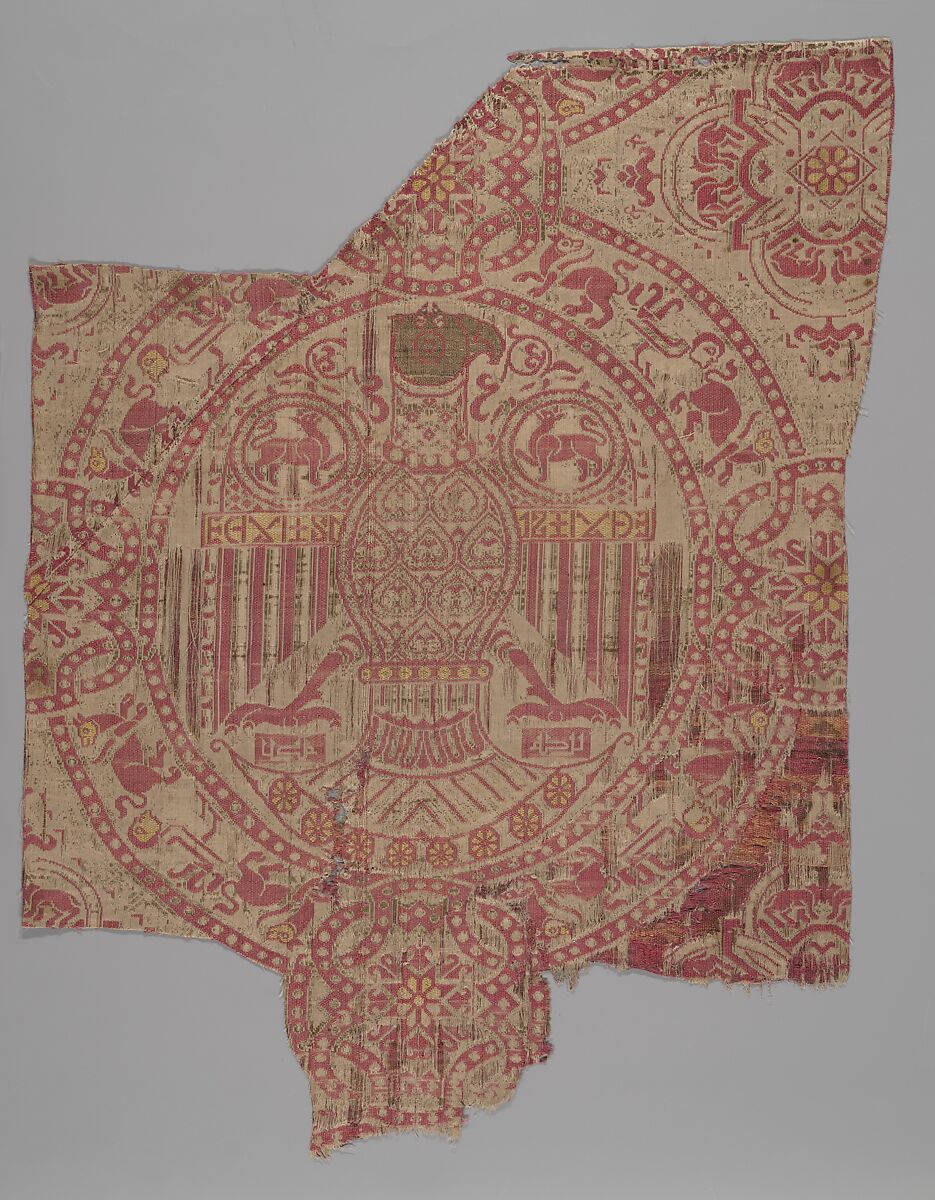 This artwork is meant to be viewed from right to left. Scroll left to view more.