Taima Mandala
Not on view
The Taima Mandala represents the Pure Land of the Buddha Amida (Sanskrit: Amitābha) bordered on three sides by parables from the Sutra on the Meditation on the Buddha of Infinite Life (Kanmuryōjukyō). This text, portions of which appear in the boundaries between scenes, recounts the promise at the core of Pure Land School teaching: that those who concentrate on the Buddha Amida during life, and recite his name, will be escorted to his Pure Land, known as the Western Paradise, at the final moment of death. The painting depicts an enormous palace with a golden pond presided over by Amida and his retinue.

Musicians, dancers, and thirty-seven different types of celestial beings fill the skies and pavilions, surrounding the pond in the foreground. Those being born into the Pure Land emerge from lotus buds growing up through the water. The parables tell the story of Queen Vaidehi, who achieved birth there by performing sixteen meditations presented to her by Amida. The scenes along the bottom represent the nine levels of birth in the Pure Land, from lowest to highest. Based on Chinese Tang-dynasty compositions, the Taima Mandala was introduced to Japan in the Nara period (710–84), along with teachings about Amida's Pure Land.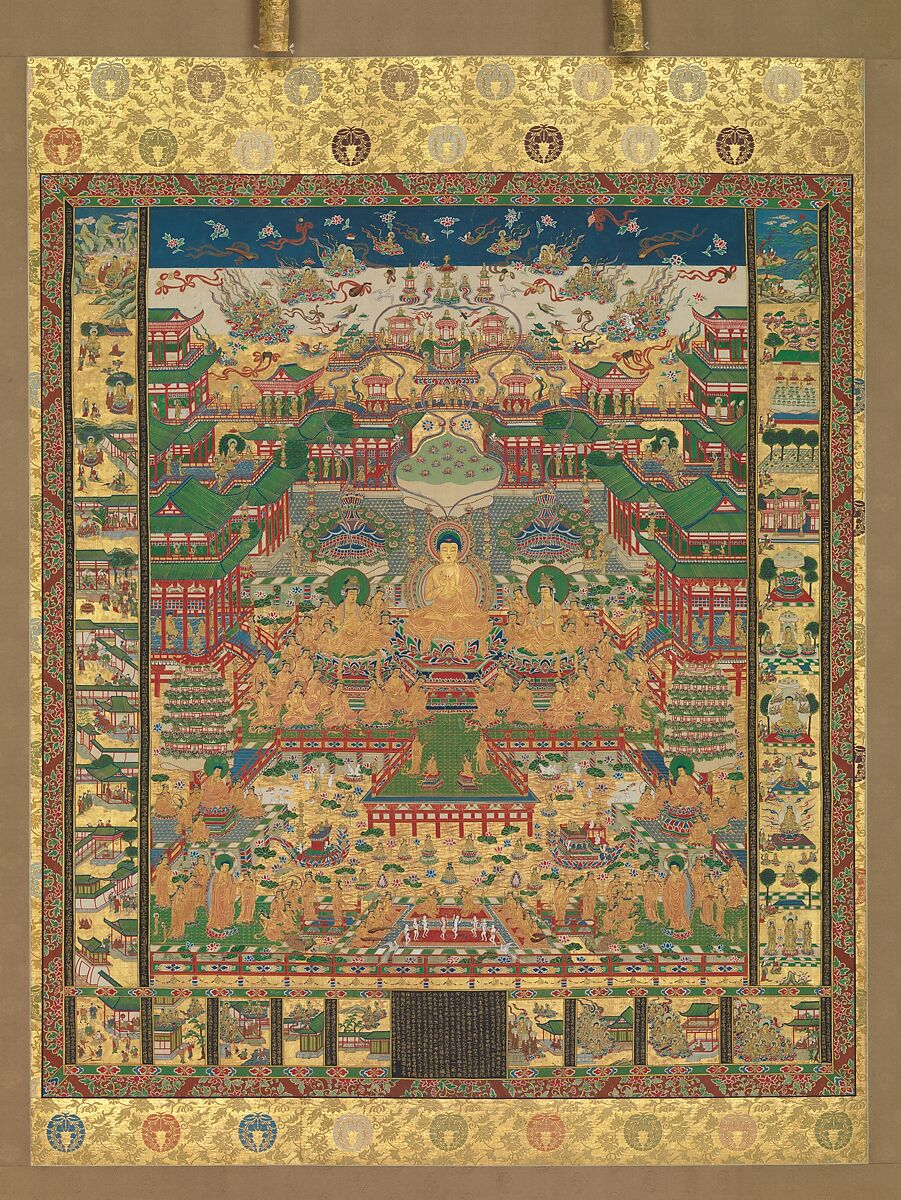 This artwork is meant to be viewed from right to left. Scroll left to view more.