Mount Penglai with Eight Views of Xiao and Xiang
Kano Tansui Moritsune Japanese

On view at The Met Fifth Avenue in Gallery 231
The center panel depicts the mystical mountain of Hōrai, the most popular of the auspicious symbols displayed on the New Year in Japan. Balanced on the back of a tortoise, a symbol of longevity, the isle supports other symbols of long life-a crane and pine tree-while plum flowers and the rising sun announce the coming of a new day in a new year.

The two flanking panels depict imaginary Chinese landscapes that were inspired by the Chinese scenes in the Eight Views of Xiao and Xiang Rivers. To the right is a spring landscape and to the left, one of winter. The artist of these three panels, a Kano-trained artist, signed his age as sixty-seven. He had achieved the high position of Hokkyō (a Buddhist title granted to meritorious artists), yet his dates and life still remain unknown.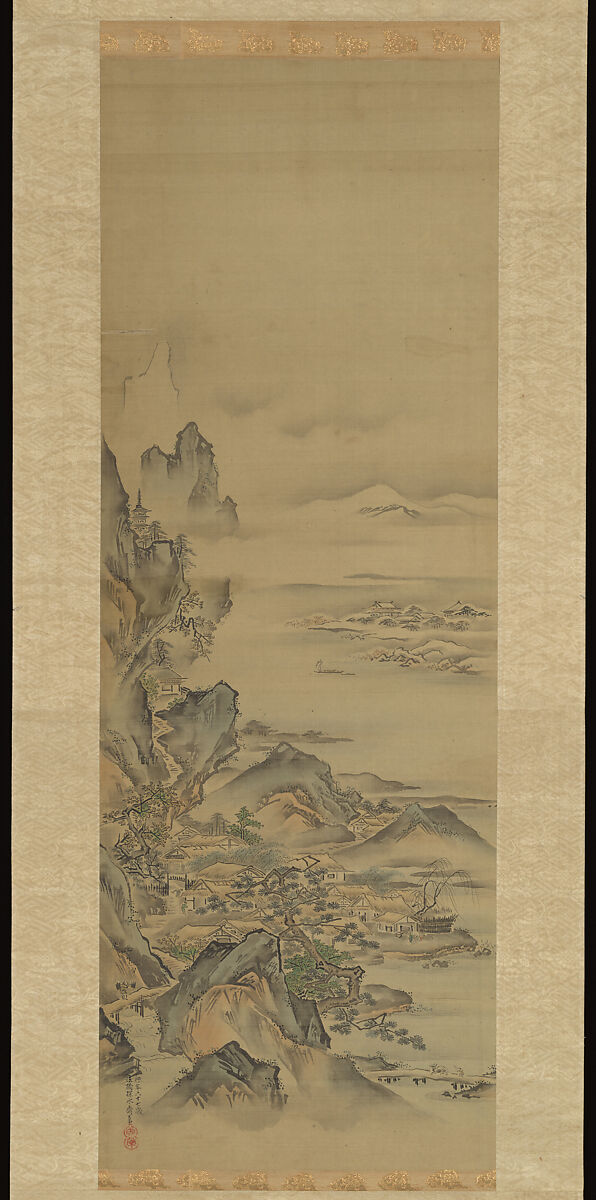 This artwork is meant to be viewed from right to left. Scroll left to view more.