Head of a Young Woman
Albrecht Dürer German

Not on view
A supremely gifted and versatile German artist of the Renaissance period, Albrecht Dürer was a brilliant painter, draftsman, and printmaker. This head in three-quarter profile is probably one of a group of drawings made by Dürer in 1521-22 in preparation for a large "sacra conversazione", a multifigured composition in a unified space with the Virgin and Child surrounded by saints. The present drawing may have been a study for the head of Saint Catherine.

Dürer may have learned the technique of drawing on a colored ground while in Italy in 1494-95, where drawing on prepared paper was commonplace by the second half of the fifteenth century. The technique incorporates the color of the ground into the subject as an additional value. It makes the shadows appear darker, the highlights whiter, and the image more three-dimensional-steps that are ideal for translating the figure into color and into painted form. Durer took up the technique again later in his career during his stay in the Netherlands in 1520-21. Almost entirely filling the page, the "Head of a Young Woman", typical for these late studies, achieves a remarkable tangibility and clarity despite the relative economy of line.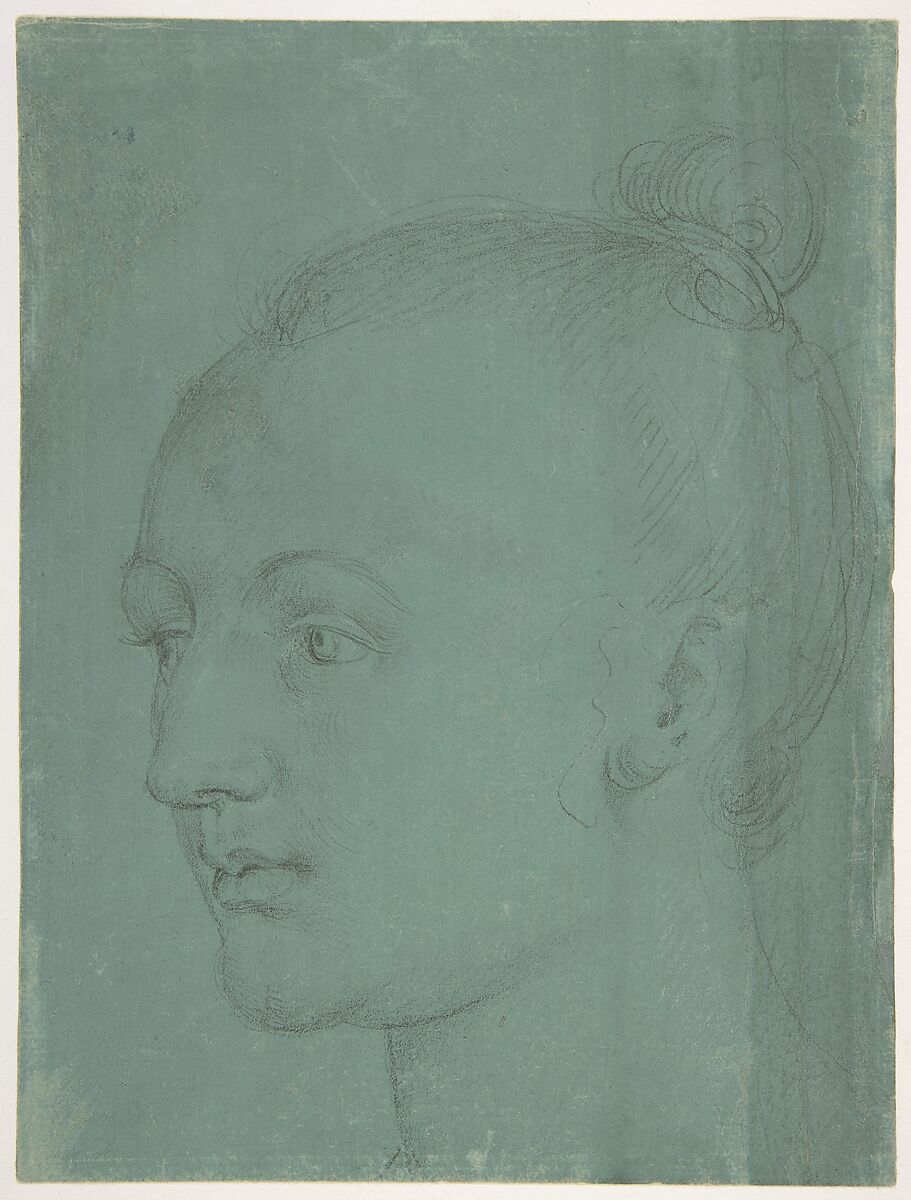 This artwork is meant to be viewed from right to left. Scroll left to view more.