Self-portrait, Study of a Hand and a Pillow (recto); Six Studies of Pillows (verso)
Albrecht Dürer German

Not on view
Among the masterpieces of European draftsmanship, this iconic self-portrait study evokes the awakening artistic consciousness of the twenty-two-year-old German Renaissance artist Albrecht Dürer. Probably produced with the aid of a mirror, the head and the hand were preparatory for his painted Self-Portrait of 1493 (Musée du Louvre, Paris), considered one of the earliest independent self-portraits in Western painting. Durer's exploration of self-portraiture in several drawings and paintings is characterized by an arresting directness that was highly unusual at the time. The artist's calligraphic precision and expressiveness of line is also found in the study of a pillow at the bottom of the sheet, a subject that he continued to explore on the reverse.




 




On the reverse of the sheet (dated 1493 by the artist), Dürer made a series of sketches of pillows, exploring the effects of light on the folds in a manner reminiscent of drapery studies. The varying forms and textures of the pillows—some are twisted, faceted, and deeply contoured, while others have smooth, flat areas—reveal his detailed attention to the many configurations of the everyday object.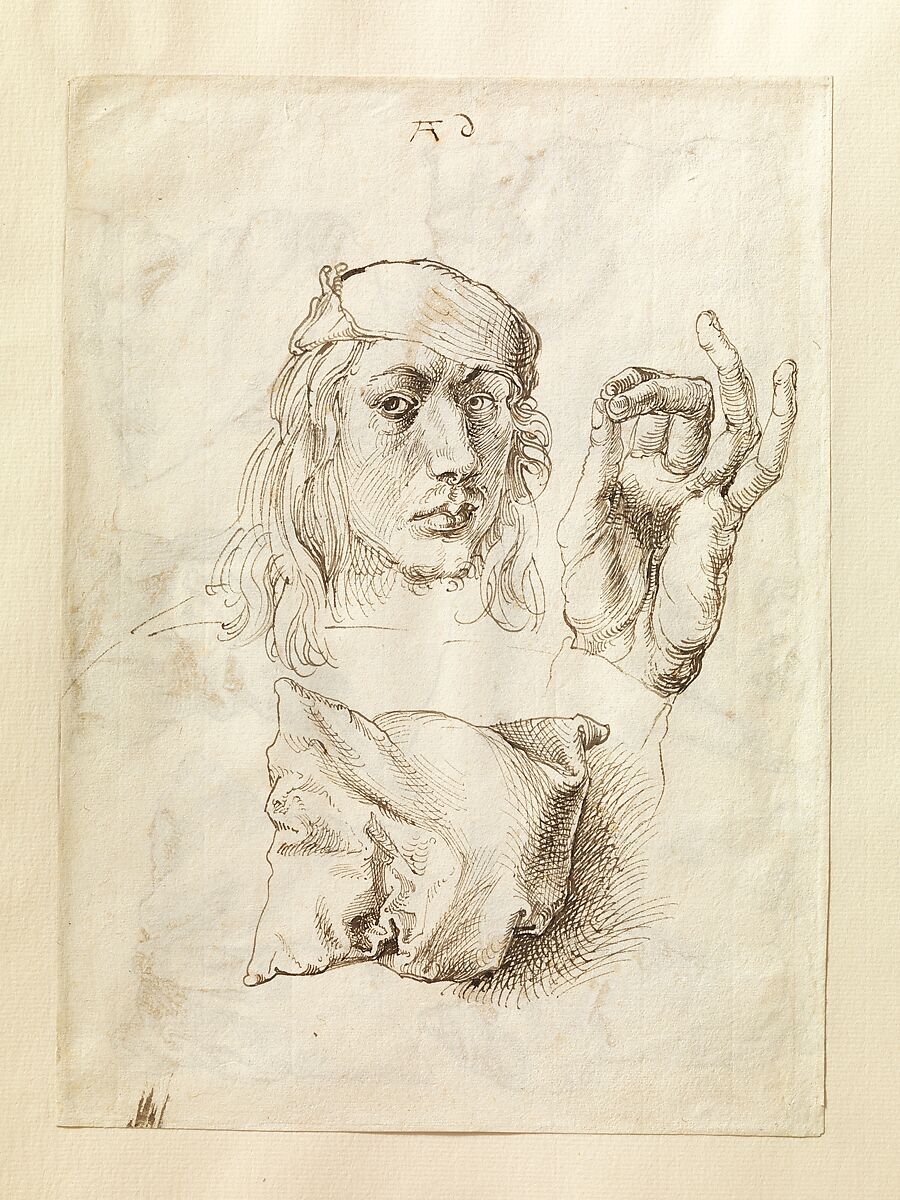 This artwork is meant to be viewed from right to left. Scroll left to view more.