Portrait medal of Jacques Boyceau (obverse); Allegory of the Cycle of Life (reverse)
Not on view
Jacques Boyceau was a French garden designer and the superintendent of the royal gardens under King Louis XIII of France. His treatise on gardening (Traité du jardinage), published posthumously in 1638, was influential in the development of the seventeenth-century French garden. Like the Dupré family, Boyceau was a Huguenot (member of the Protestant church), and he was godfather to one of Abraham's brothers.
The image of the cycle of life on the reverse portraits silk moths hover above a landscape inhabited by silkworms, indicating that man—laboring on earth with piety and loyalty all his life—is elevated to a happier realm at his death. The inscription translates as "Born of the earth, I gain the sky after labor."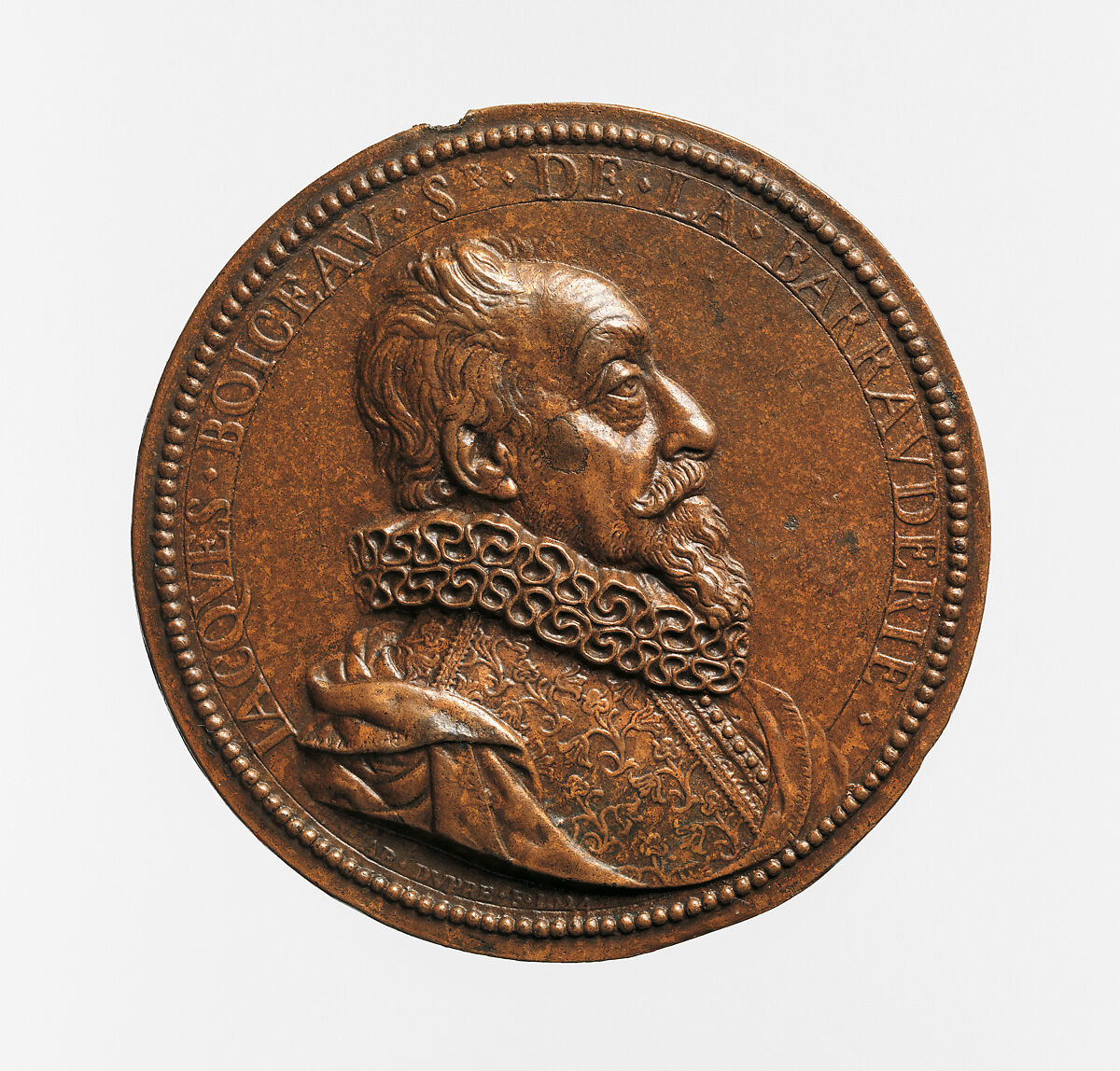 This artwork is meant to be viewed from right to left. Scroll left to view more.