Gold Solidus of Constantine II
Not on view
This coin was struck in Rome, probably in the year 353 by Constantius II, one of the four sons of Constantine the Great. Constantius II ruled the Eastern half of the empire from 337 to 353, when he became ruler of the entire empire upon the death of his brother Constans (350) and the defeat of the usurper Magnentius (353). He is remembered for his support of Arianism (a Christian sect that had been declared heretical at the Council of Nicaea in 325), and for his construction of the original Church of Hagia Sophia in Constantinople, which Justinian would rebuild on a grander scale 200 years later.

Constantius is shown on this coin in a new portrait style, at a three-quarter angle. He wears military dress, holding a lance and a shield. On the shield is shown a sunburst motif.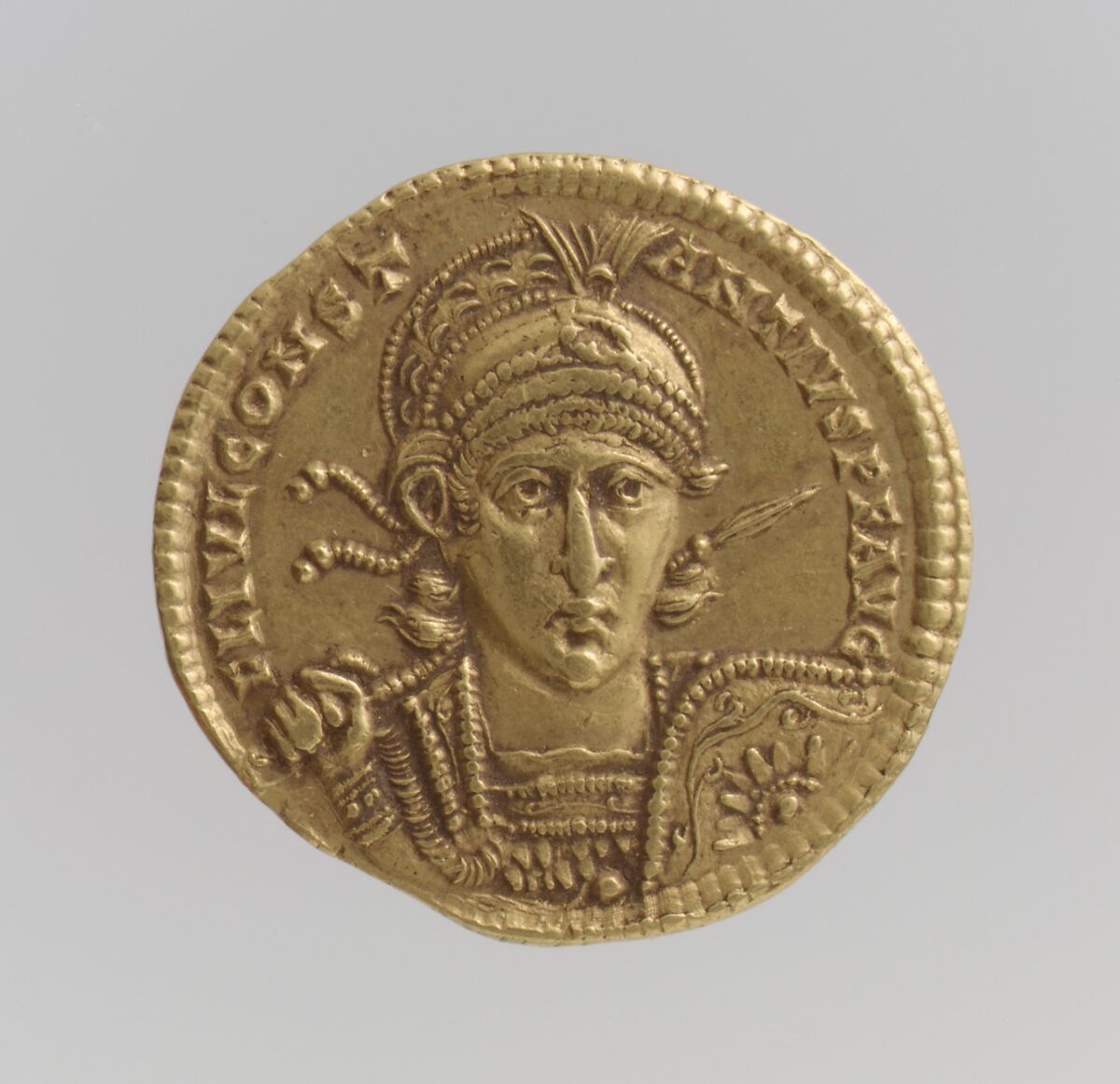 This artwork is meant to be viewed from right to left. Scroll left to view more.