Silver Drinking Bowl with Handle
On view at The Met Fifth Avenue in Gallery 301
The Avars
The Avars were a nomadic tribe of mounted warriors from the Eurasian steppe. The Byzantine emperor Justinian negotiated with them in the sixth century to protect the Empire's northern border along the Black Sea. Emboldened by their subjugation of numerous tribes, they unsuccessfully attempted to seize the Empire's capital, Constantinople. They remained a scourge of both Byzantium and the Western kingdoms until Charlemagne defeated them through a series of campaigns in the 790s and early 800s.

All the money and treasure that the Avars had been years amassing was seized, and no war in which the Franks have ever engaged . . . brought them such riches and such booty. Up to that time the Avars had passed for a poor people, but so much gold and silver was found . . . that one may well think that the Franks took justly from the Avars what the Avars had formerly taken unjustly from other nations.
— Einhard (ca. 770–840), biographer of the Frankish ruler Charlemagne, early 800s

The Vrap Treasure
Tribute payments from the Byzantine Empire and war booty provided the Avars with enormous amounts of gold and silver. Avar goldsmiths created work of exceptionally high quality and were counted among the Avars' ruling class. This ensemble of objects, all found together in Vrap, in present-day Albania, would seem to attest to the wealth of the Avars. Why this varied group was brought together remains a mystery. Some scholars have suggested that these objects were part of a treasure belonging to an Avar chief; others have speculated that they were the materials of an Avar artist. Others question whether an Avar metalsmith made them at all and assert these objects to be the products of a provincial Byzantine artist.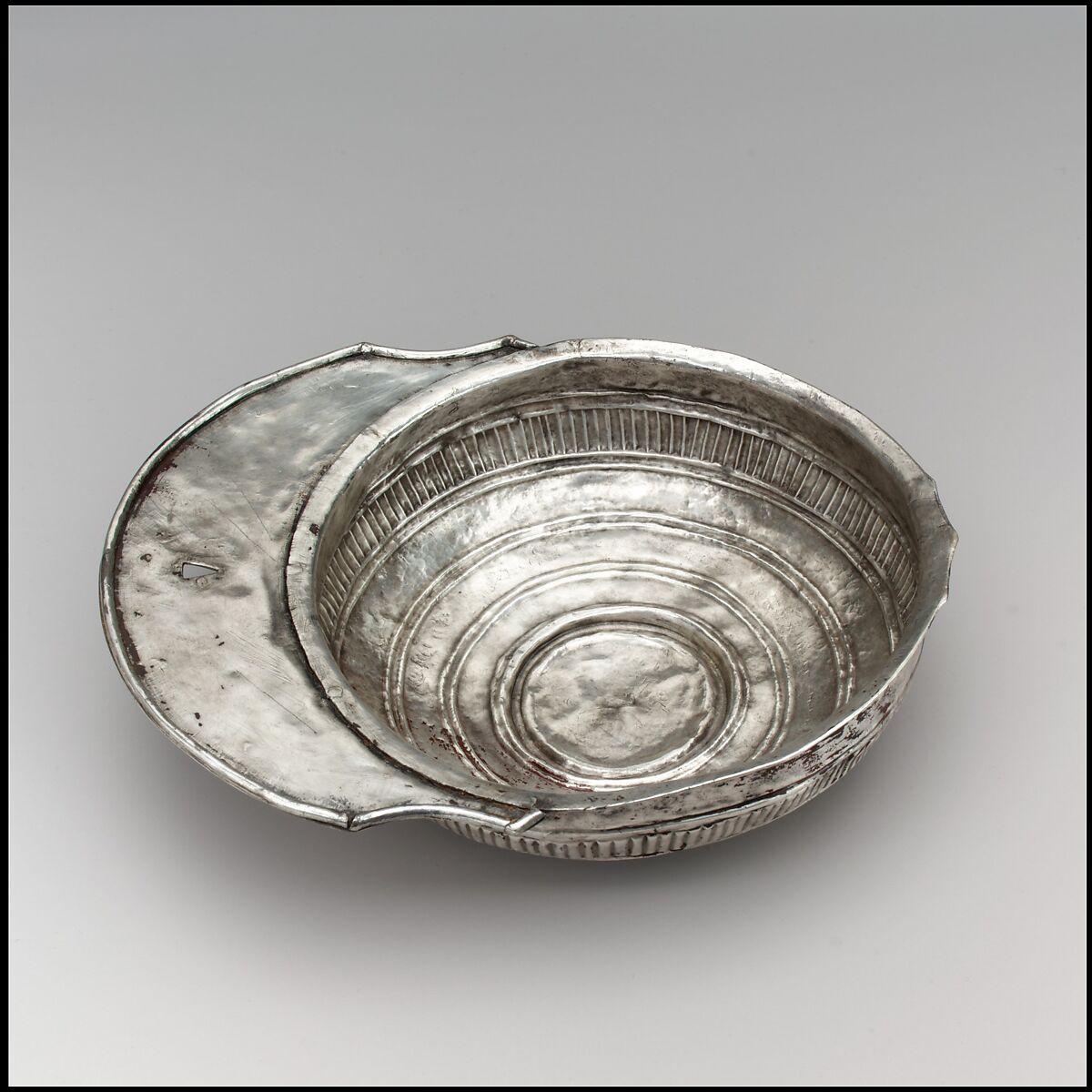 This artwork is meant to be viewed from right to left. Scroll left to view more.