Miniature Altarpiece with the Crucifixion
On view at The Met Fifth Avenue in Gallery 306
Mary, Jesus' mother, her head covered with a veil and her back to us, is almost lost in the crowd at center. Saint John gently places his hand at her back, protecting her from the clamor of men and horses. Close to the Cross, the Roman centurion Longinus touches his eye, which, according to the Golden Legend, was miraculously cured by blood and water that dripped from Jesus' side.

The left wing shows Abraham's sacrifice of his son, understood by Christians to presage the Crucifixion; at right, the healing power of the Crucifixion is compared to God's favor toward the Israelites. With Moses they gather beneath a great bronze serpent that has been set atop a pole at God's command, with the promise that a mere glance at the serpent would cure poisonous snake bites. In the roundel below is Christ's Resurrection on Easter Sunday. In the left wing, Samson carries away the doors of the city of Gaza, a remarkable display of power clearly being likened to Jesus bursting out of his tomb. At right, Jonah emerges from the belly of a whale after three days, a miracle that resonates with the Resurrection.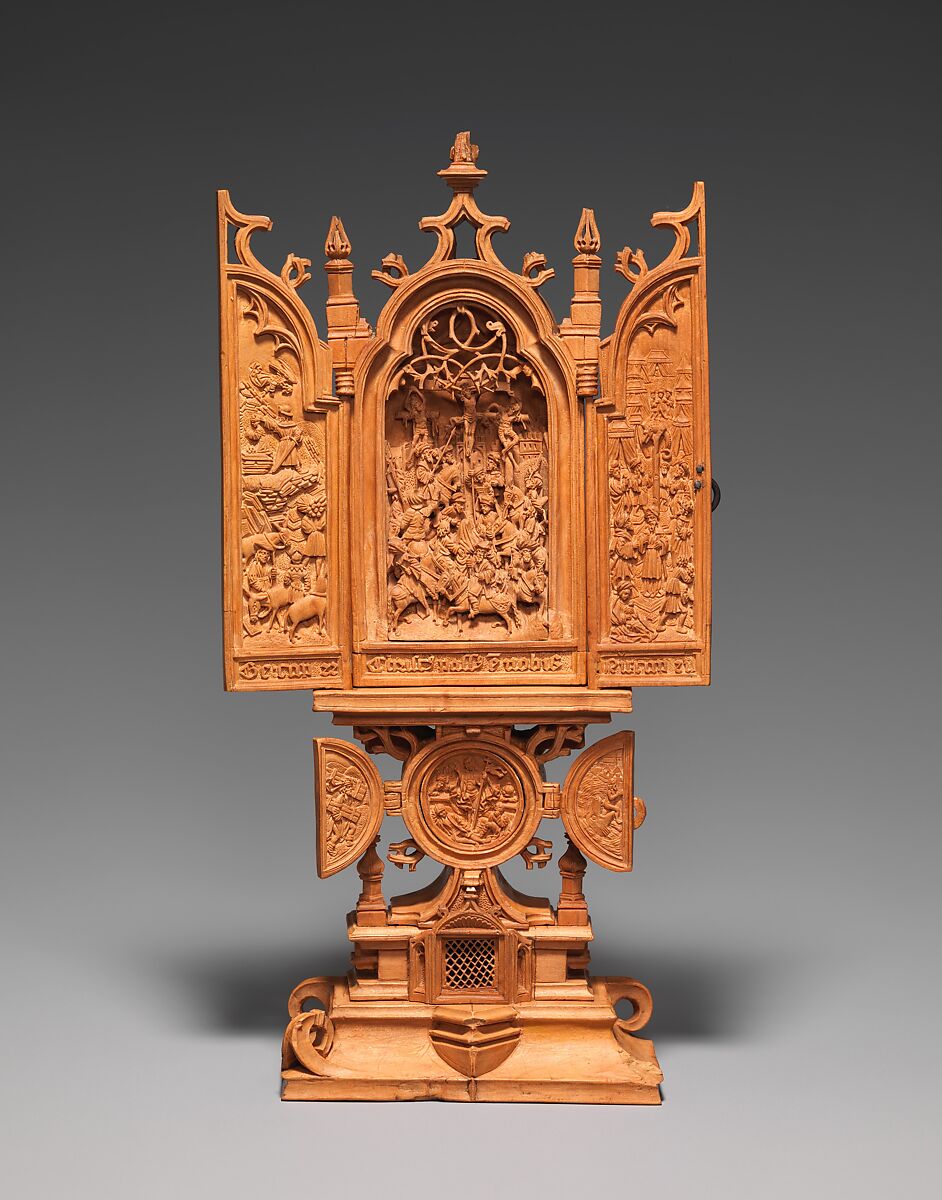 This artwork is meant to be viewed from right to left. Scroll left to view more.