Half of a Prayer Bead with Jesus Carrying the Cross
On view at The Met Fifth Avenue in Gallery 306
To give the events depicted all the drama of a stage set, the artist who created this prayer bead worked in layers. Our conservator has disassembled the bead to show how it was constructed (select Additional Images above).

Just outside the gates of Jerusalem, Jesus carries his own Cross toward his Crucifixion. The carver pictures it as a noisy and hastily conceived event—workmen in the small relief pinned at the back are only now drilling the holes into the cross of one of the thieves who will be executed alongside Jesus. In the midst of the chaos carved into the openwork medallion is a tender moment: Jesus smiles at Veronica, the woman who offers him a cloth to wipe his face.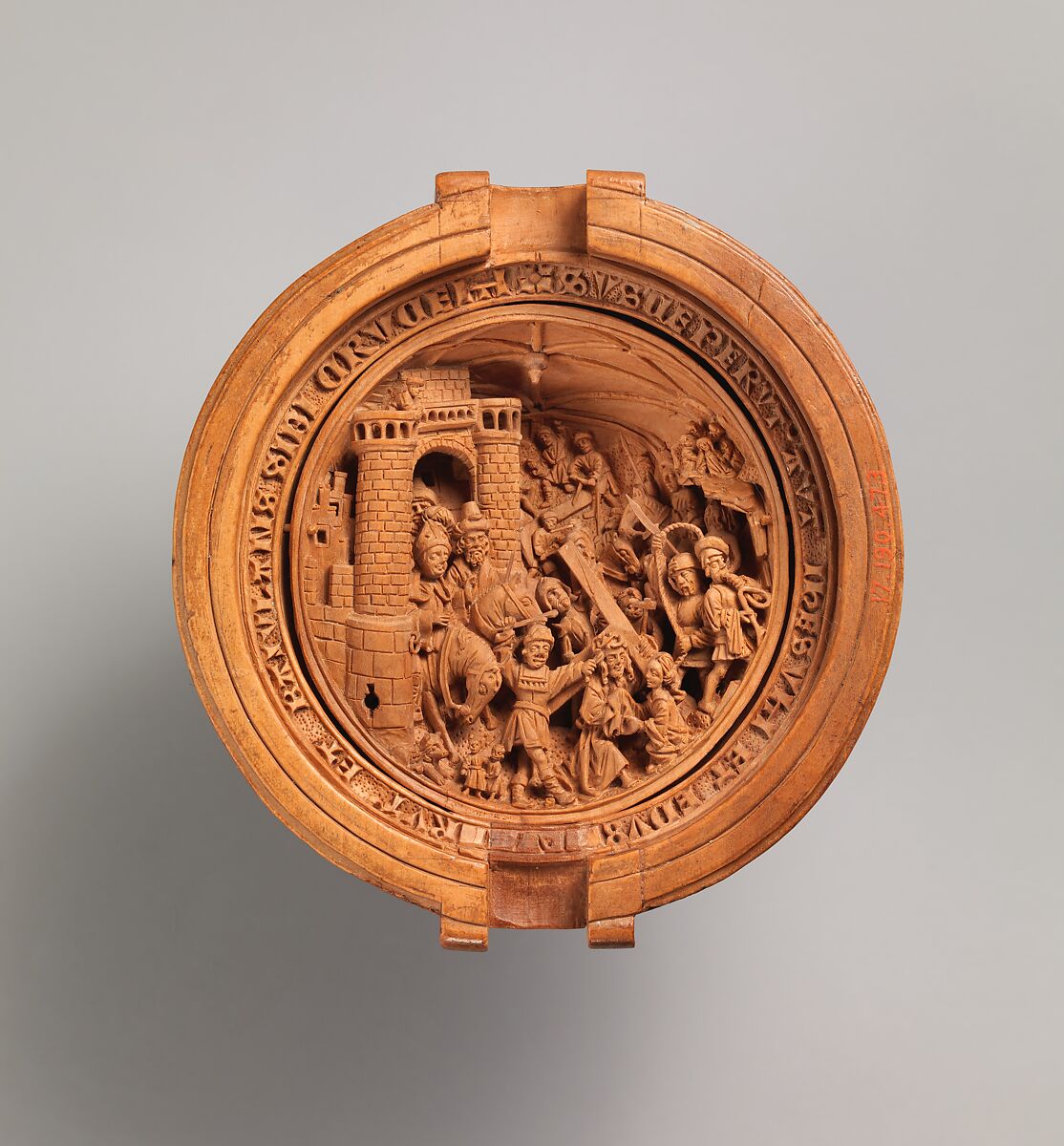 This artwork is meant to be viewed from right to left. Scroll left to view more.