Bowl with a Horseman Spearing a Serpent
On view at The Met Fifth Avenue in Gallery 307
The city of Málaga in the Islamic kingdom of Granada was one of the earliest centers for the production of lusterware in Spain. The virtuosity of its wares, notable for their dense patterns of shimmering gold, often accented with blue, was renowned. One medieval writer, describing the extraordinary reach of Málagan ceramics, claimed that "all countries clamor for it." The choice of decoration was sometimes indebted to Islamic motifs but could also be drawn from Western imagery, as is the case with this representation of a horseman spearing a serpent, perhaps inspired by the legend of Saint George and the dragon.
#3180. Basin with a Horseman Spearing a Serpent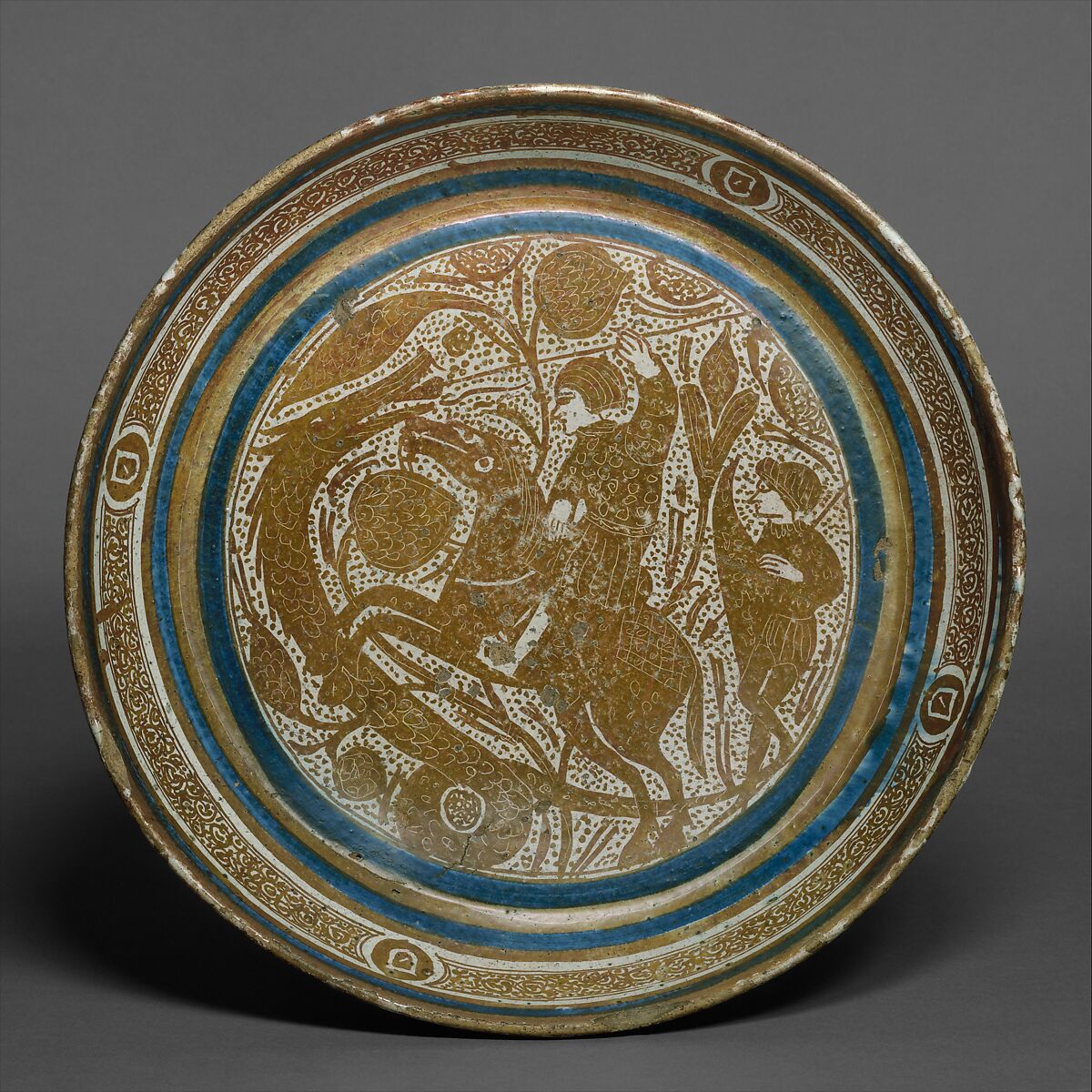 This artwork is meant to be viewed from right to left. Scroll left to view more.