Box
On view at The Met Fifth Avenue in Gallery 307
Ink containers of different shapes and sizes frequently appear in manuscript illuminations and in paintings depicting scribes or scholars in their studies. Although it is difficult to determine their material from the pictorial evidence, ink containers are known to have been made not only of horn, but also of silver, tin, and leather, and, in later periods, of glass and stoneware. Horn was used early in the Middle Ages; a twelfth-century manuscript shows two containers made of ox horns set in holes in the scribe's desk. By the fifteenth century, however, ink pots were designed as free-standing containers.

Twelfth-century recipes for ink indicate that pigments, made of lampblack, gallnut, and similar materials, were stored in powder form and mixed with liquid in small amounts according to the scribes' immediate requirements. This practice, which continued throughout the Middle Ages, allowed ink containers to be carried without fear of spilling. Portable writing cases, which could be attached to a belt, were equipped with a well for the ink pigment container and sheaths for quill pens. Unlike several leather ink pits which have been excavated in London, this leather case is fitted with strap loops and was probably designed to carry either a pigment container or a more elaborately worked inkwell.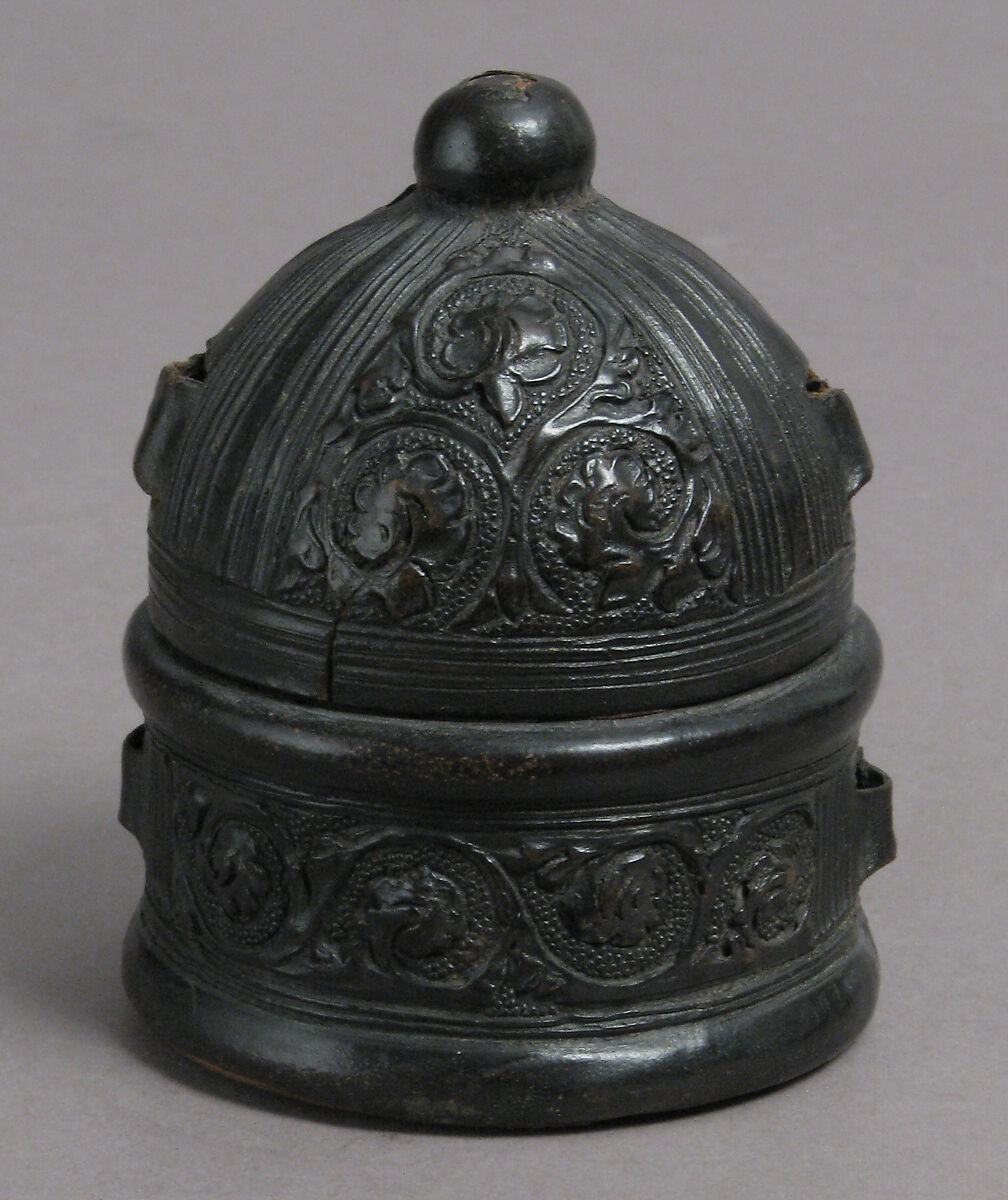 This artwork is meant to be viewed from right to left. Scroll left to view more.