Case (étui) with an amorous inscription
Not on view
Etui in medieval inventories and expense accounts was a general term for storage or travel containers of various materials and sizes. One such inventory of the early fourteenth century itemizes a small étui de cuir bouilli, was purchased to hold a painting by Jehan d'Orléans, painter to King Charles VI of France. The term cuir bouilli, literally, "boiled leather," is used to describe a particular type of leather decoration. Soaked in a lukewarm solution of resin or wax to make it soft and flexible, the leather was molded into the desired shape. Decorative patterns were then tooled or impressed on the surface and often highlighted in color, gilding, or punching.
References are also made to small étui of cuir bouilli which were designed specifically to be attached to one's costume. Used to carry quill pens, ink wells, books, cutlery, and other personal possessions, these objects are frequently depicted in fifteenth-century paintings and manuscript illuminations. This Italian example has two interior compartments designed to contain a knife and spoon, and is inscribed A BONA FEDE DE TEL BON ("in good faith of so good" [a heart]); the tooled heart that appears at the end of the inscription replaces the actual word.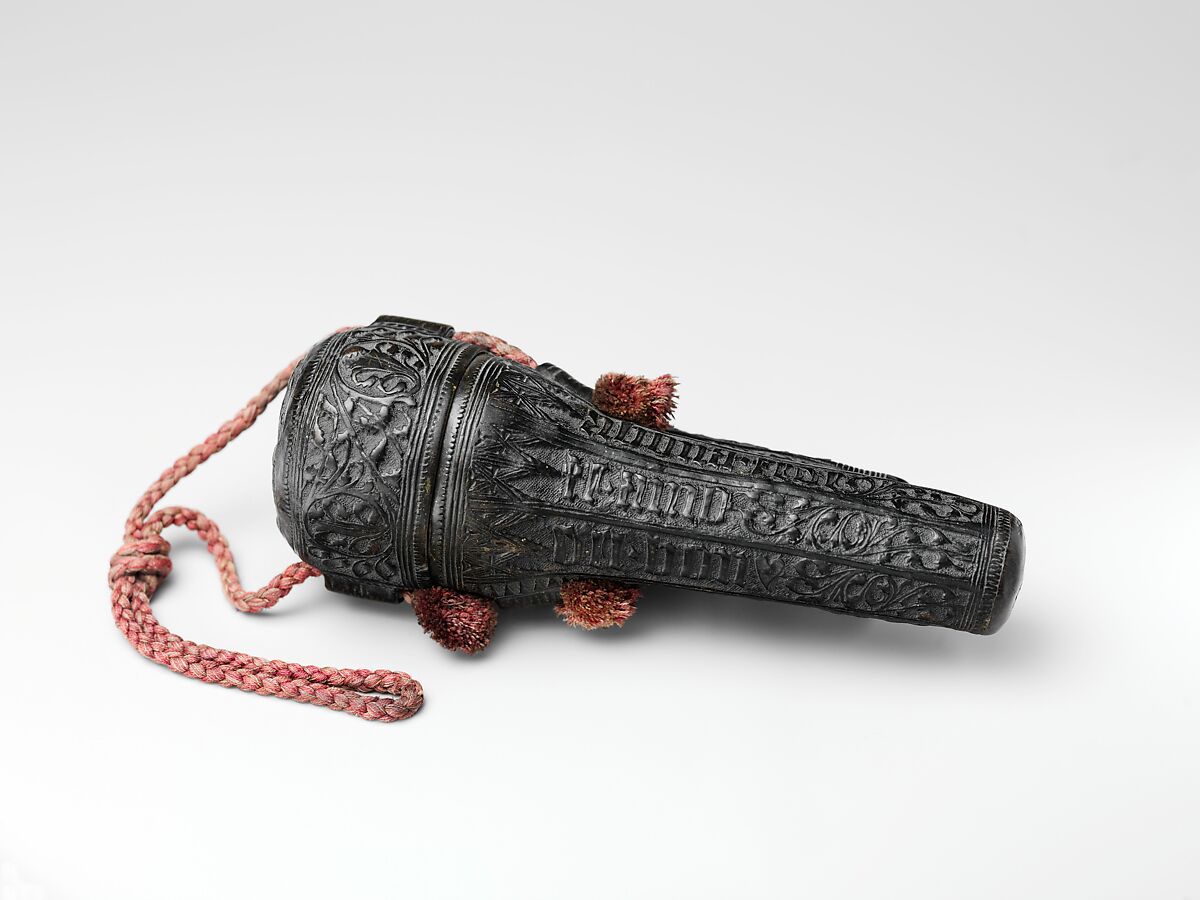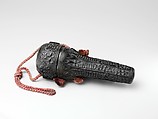 This artwork is meant to be viewed from right to left. Scroll left to view more.