Architectural Canopy
On view at The Met Cloisters in Gallery 09
The castle at Ebreichsdorf, strategically positioned south of Vienna near the Hungarian border, served as a private residence for a member of the court. These windows from the glazing of the castle chapel were made by a large workshop in the employ of the royal dukes in Vienna. Elongated figures with heads often seen in profile, heavy masses of drapery, and an unusually rich range of colors distinguish the style of this court workshop. In contrast to the glass from Saint Leonhard in the central windows of this chapel, the figures here are placed in elaborate architectural settings composed of pinnacles and towers, imaginatively combined to create fanciful structures. These backgrounds link the individual scenes in a unified composition.
Represented in this window are the Baptism, the Agony in the Garden, Christ before Pilate, and the Harrowing of Hell.
Having withstood the Mongol attacks of the thirteenth century only to be plundered by the Turks in 1683, Ebreichsdorf never returned to its medieval splendor. Except for one panel in Vienna, The Cloisters windows are all that survive of the Ebreichsdorf glass.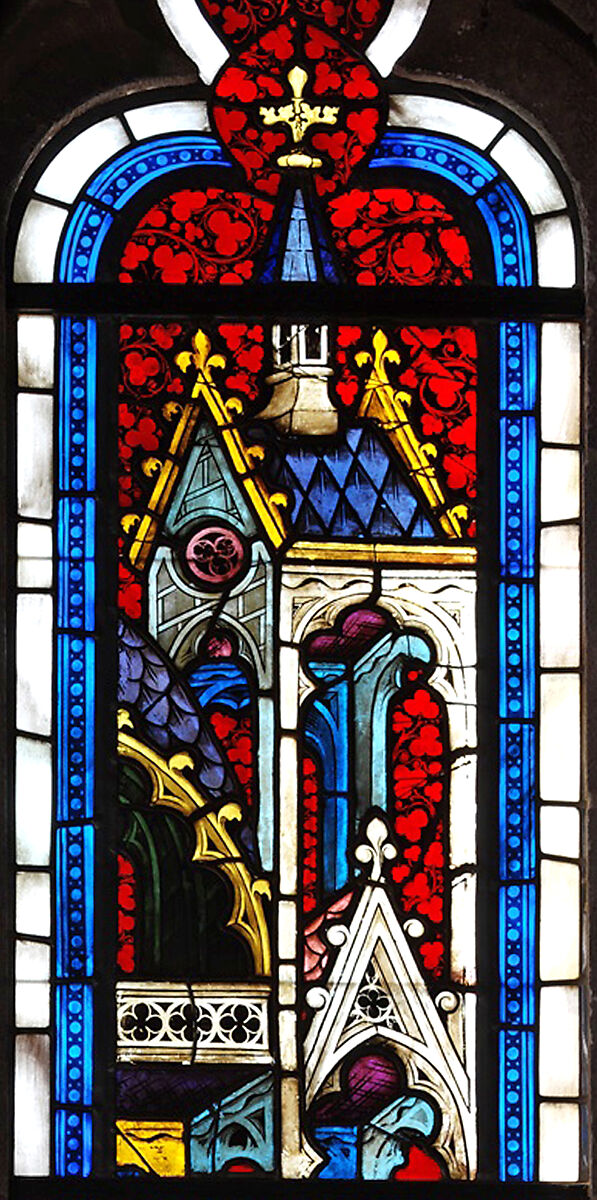 This artwork is meant to be viewed from right to left. Scroll left to view more.