Relief with the Annunciation
On view at The Met Cloisters in Gallery 03
This relief is one of seven panels from a pulpit in the church of San Piero Scheraggio in Florence, which was dismantled sometime between 1410 and 1755. In medieval Italy, pulpits were used for the reading of the Gospels and the Epistles and were located on the south side of the choir. Here, the Virgin and the archangel Gabriel stand in separate niches under a city wall. The fluid treatment of the drapery, the form of the figures, and the combination of narrative reliefs with a background of inlaid serpentine are characteristic of Florentine sculpture around 1200.
#18. Relief with the Annunciation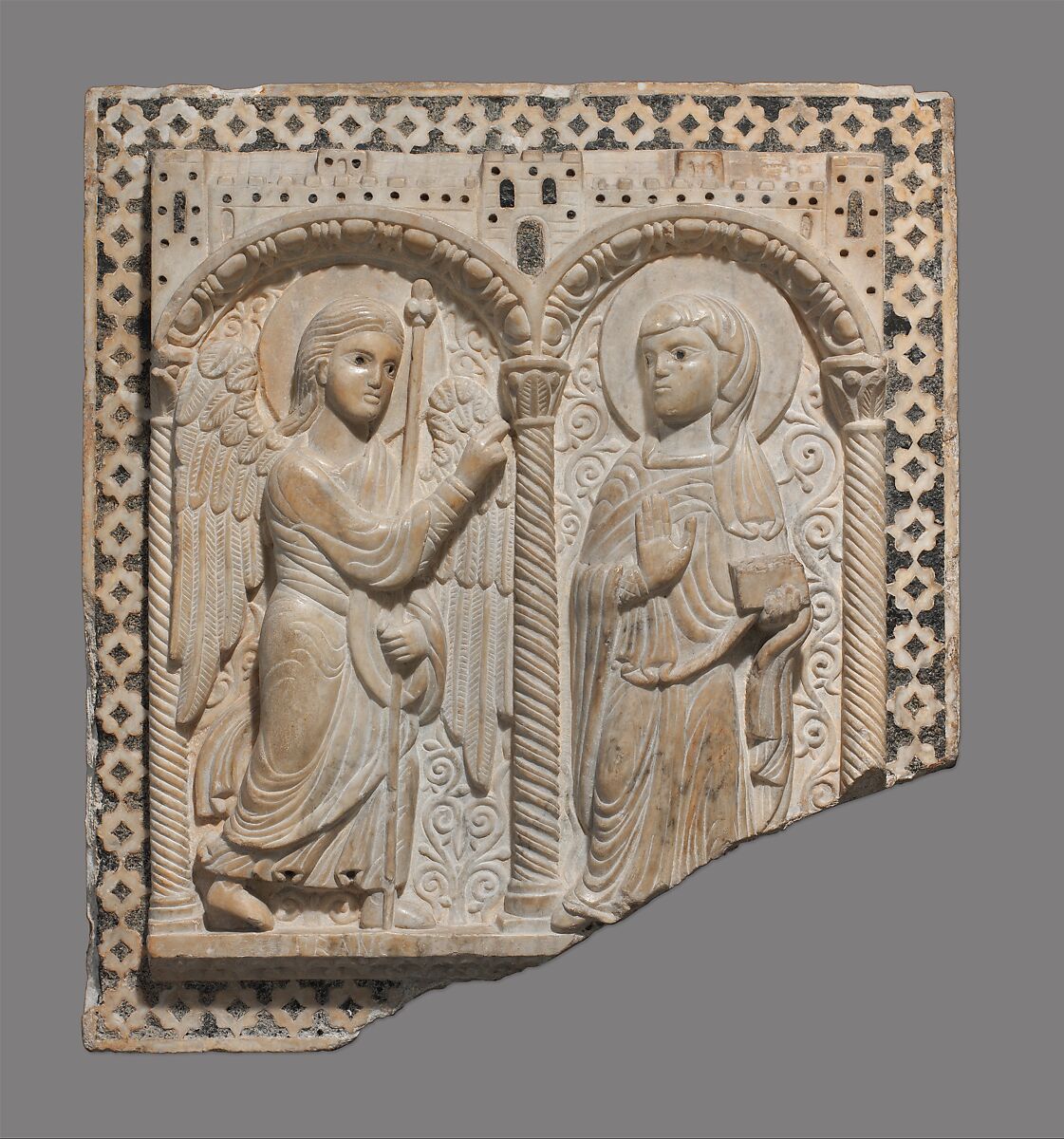 This artwork is meant to be viewed from right to left. Scroll left to view more.