Portal from the Church of San Leonardo al Frigido
Workshop of Biduinus Italian

On view at The Met Cloisters in Gallery 02
This door marked the main entrance of a small church dedicated to Saint Leonard that is located on the Frigido River. Apparently, an Antique sarcophagus was reused for the supporting jambs on the sides of the door and was carved to show scenes of the Annunciation and the Visitation on the left and a large figure of Saint Leonard of Noblat, patron saint of prisoners, on the right. On the lintel above is Jesus' Entry into Jerusalem, a scene particularly appropriate for the location of the church, on a main road that pilgrims followed through Italy en route to the Holy Land. While the style of the scene recalls Early Christian tomb reliefs, the same subject was famously carved over the door of the church of the Holy Sepulcher in Jerusalem in the Crusader era. The doorway was created in the workshop of Biduinus, a sculptor whose name is known from his signature on several monuments preserved in the Pisa-Lucca area.
#16. Doorway from San Leonardo al Frigido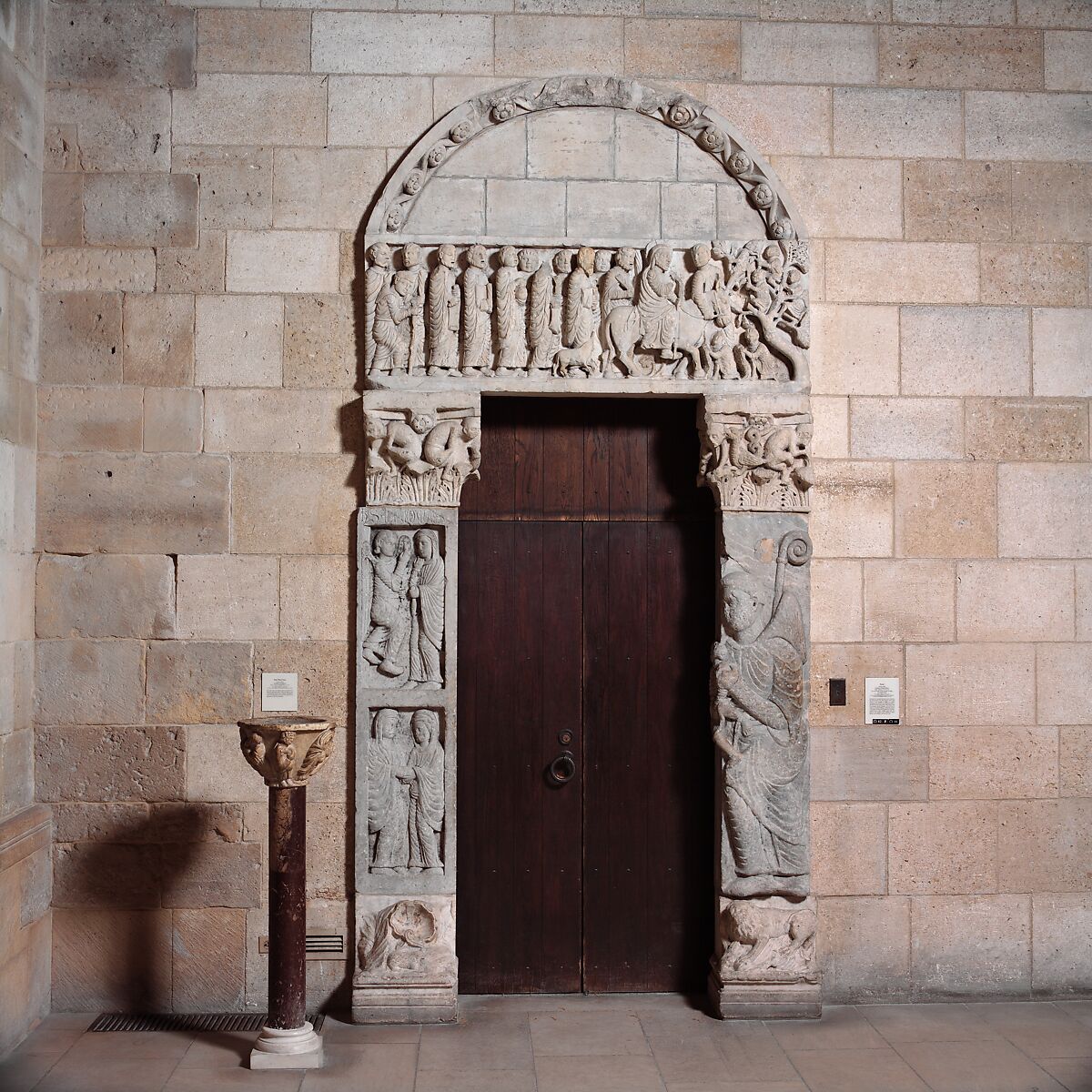 This artwork is meant to be viewed from right to left. Scroll left to view more.