Lectern in the Form of an Eagle
Attributed to Jehan Aert van Tricht Netherlandish

On view at The Met Cloisters in Gallery 16
Atop this large lectern, which was used for reading from the Gospels, is an impressive eagle, symbol of Saint John the Evangelist, perched with a dragon beneath its talon. A complex object assembled from many separately cast parts, the lectern is supported by three lion feet and embellished with figures of the Magi, Christ, Saint Peter, Saint Barbara, and Old Testament prophets. In the nineteenth century, John Talbot, sixteenth earl of Shrewsbury, donated the lectern to the cathedral of Saint Chad in Birmingham, England, designed by the renowned Gothic revival architect A.W.N. Pugin (1812-1852). The figures of Saint Barbara and the first Magus are nineteenth-century replacements, dating from the time of Pugin's involvement with the lectern.
#70. Lectern in the Form of an Eagle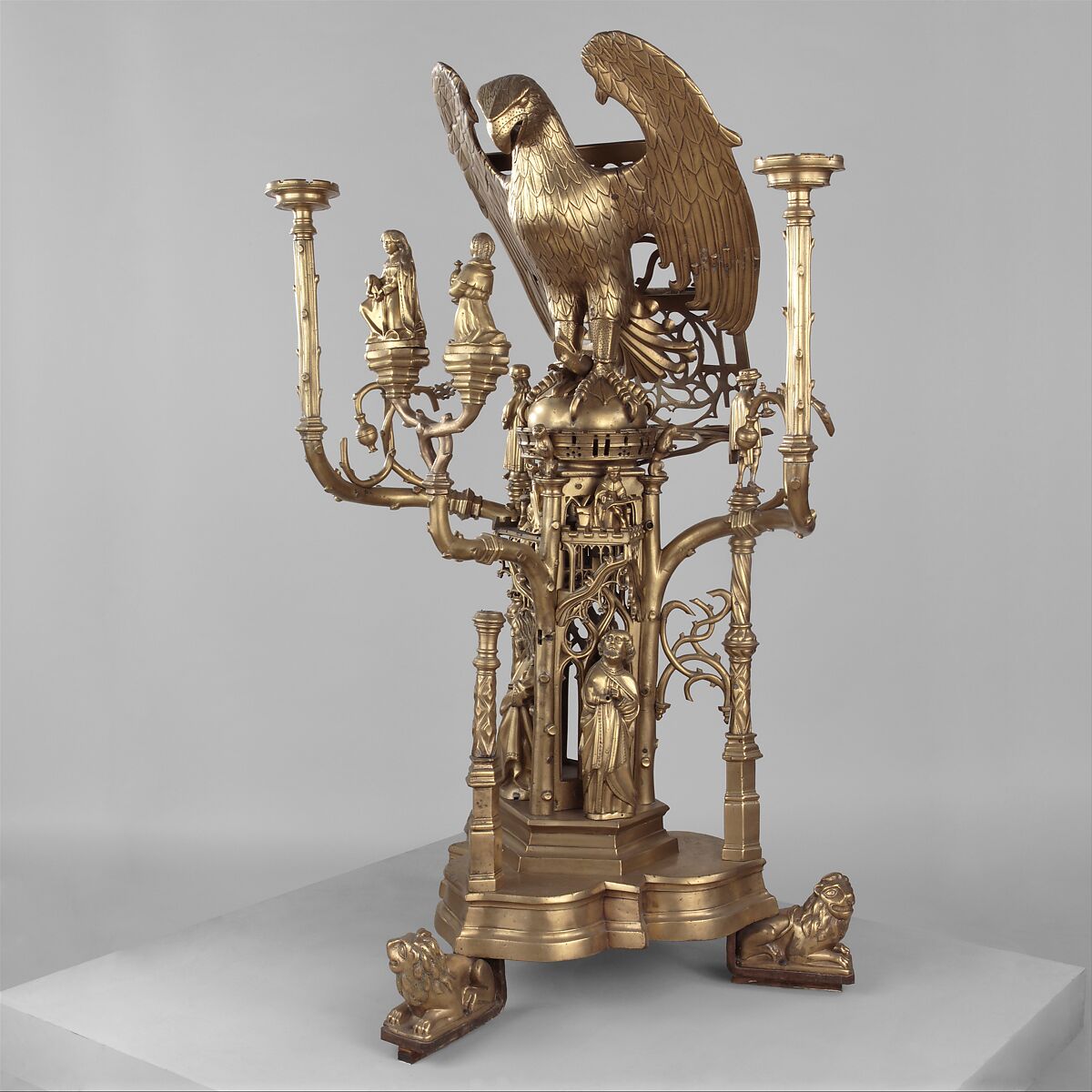 This artwork is meant to be viewed from right to left. Scroll left to view more.