Altarpiece with Christ, Saint John the Baptist, and Saint Margaret
Andrea da Giona Italian

On view at The Met Cloisters in Gallery 20
At the center of this finely carved relief, heavenly angels with musical instruments surround the figure of Christ in Majesty. At the corners are symbols of the four Evangelists, authors of the Gospels. Saints John the Baptist and Margaret, associated with the commissioners of the altarpiece, appear at either side. Above them, in smaller scale, an earlier chapter in the Christian story is evoked by the scene of the angel Gabriel addressing the Virgin Mary with the news that she will be the mother of Jesus. At the time the Knights of Rhodes commissioned this altarpiece, they were notorious heavily armed sailors, pursuing Muslim merchant ships across the Mediterranean, often pillaging their cities and gaining great wealth in the process. The altarpiece is inscribed along the lower edge of the central panel: HOC OPUS FECIT MAGISTER AND[R]EAS DA GIONA MCCCCXXXIIII (This work was made by Master Andrea from Giona 1434).
#76. Altarpiece with Christ, Saint John the Baptist, and Saint Margaret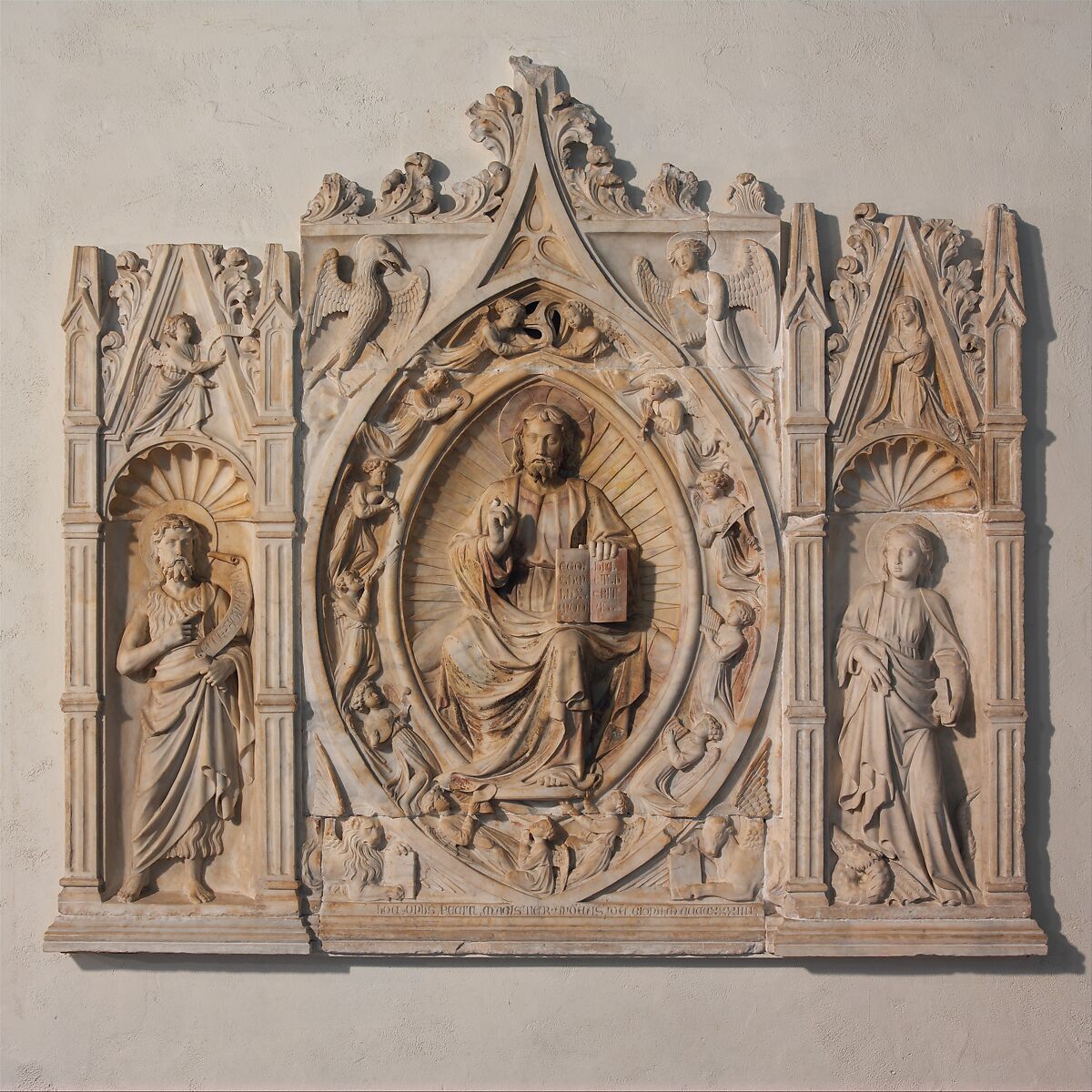 This artwork is meant to be viewed from right to left. Scroll left to view more.