Plaque with Censing Angels
On view at The Met Cloisters in Gallery 14
This enameled plaque originally crowned the top of a large, double-sided altar cross. With chalk-white faces and deep brows, the angels mournfully bear witness to the Crucifixion of Jesus. Their censers proclaim his death and allude to the consecration of bread into Christ's body, since incense was burned both at funerals and during Mass. The balanced, elegiac composition, the richness of the colors, and the refinement of the vermiculé background distinguish this object as one of the highest achievements of Limoges enamellers, renowned throughout medieval Europe.
#142. 82nd & Fifth: Predestined: Plaque with Censing Angels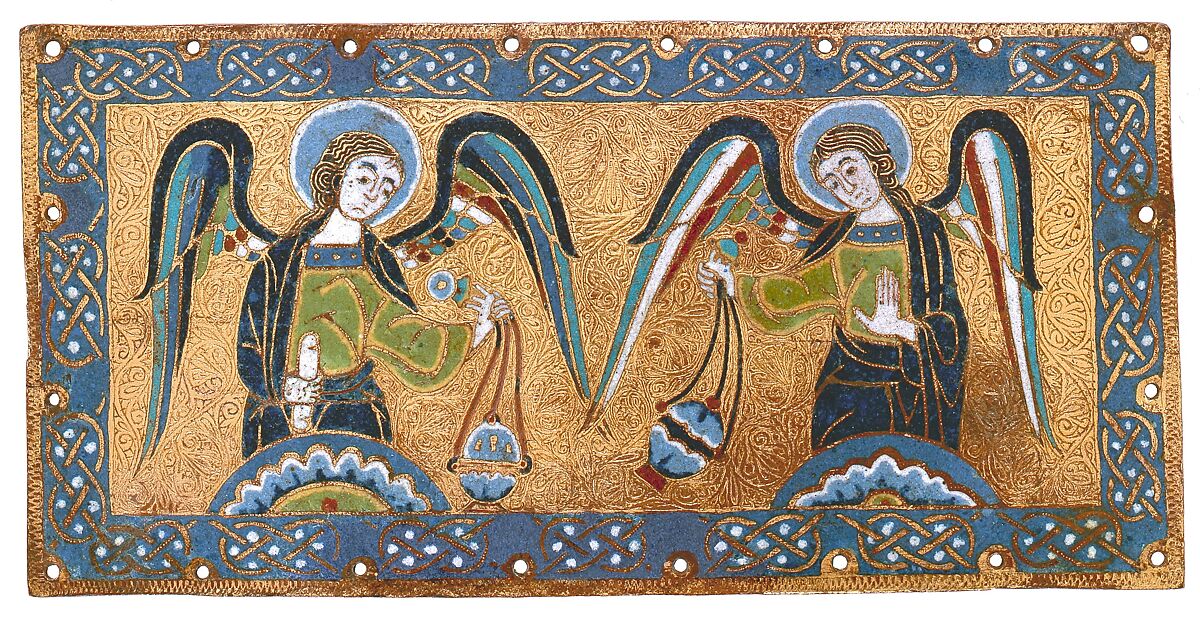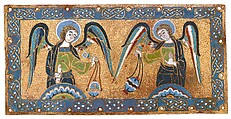 This artwork is meant to be viewed from right to left. Scroll left to view more.