Evangelists Mark and Luke
On view at The Met Cloisters in Gallery 14
Intent on their work, Saints Mark and Luke pen extraordinary messages based in medieval theology rather than the text of their gospels. Mark links belief in the Resurrection of Jesus to the medieval legend that the lion breathes life into stillborn cubs three days after their birth. Saint Luke acknowledges that his task is divinely inspired.
Both highly sculptural and delicately engraved, these figures likely come from the high altar of the abbey of Grandmont, near Limoges. When it was destroyed during the French Revolution, a few fine elements were spared, apparently by a local copper smelter.
#143. Evangelists Mark and Luke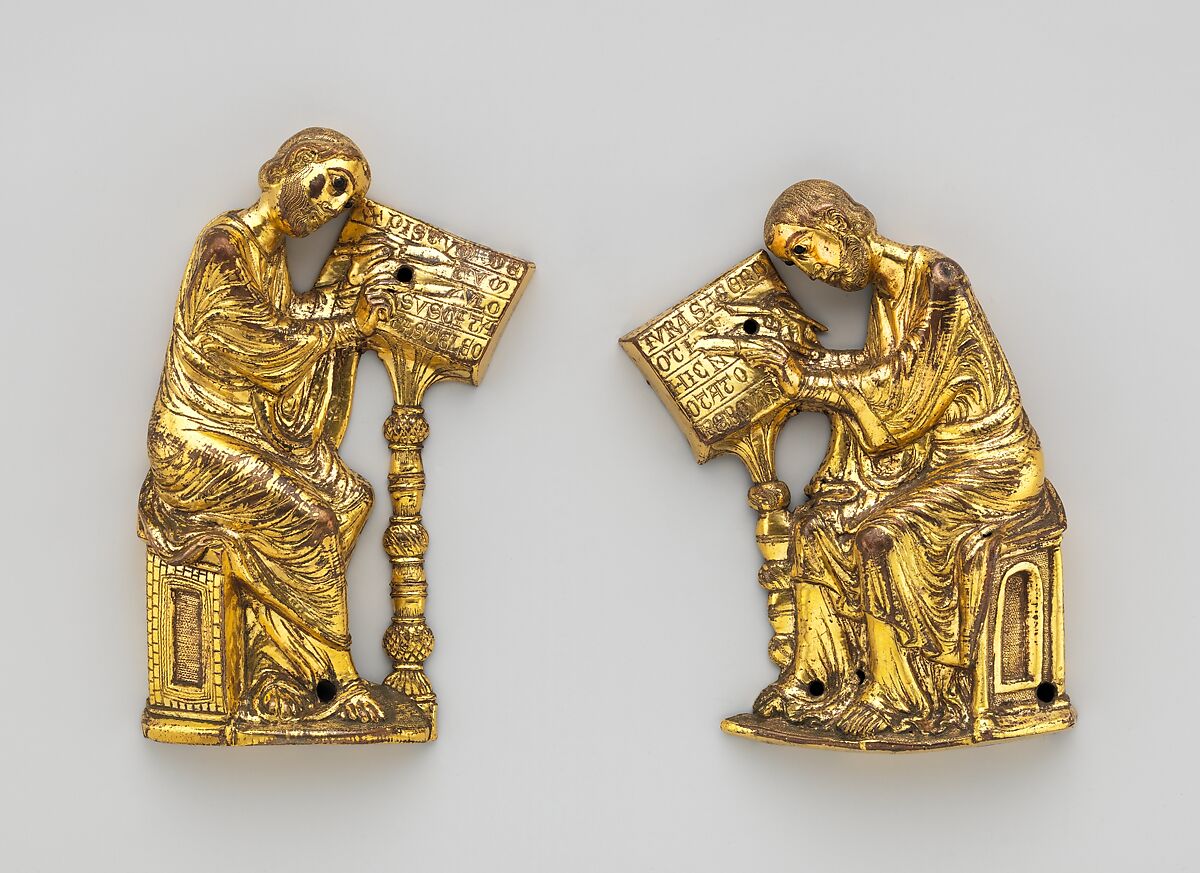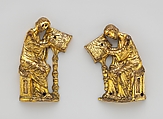 This artwork is meant to be viewed from right to left. Scroll left to view more.