Medallion with the Face of Christ
On view at The Met Cloisters in Gallery 14
Carved from amber, a honey-colored fossilized pine resin, this luminous image seems to echo medieval prayers that praise the Face of Jesus, shining with "the semblance of divine splendor." Europe's amber trade was controlled by the Teutonic Knights, whose castles dominated the Baltic coast. Amber carvers made rosary beads and, occasionally, for princely patrons, statuettes of saints or holy images like this one, framed in silver or ivory. Only two other examples survive, both with silver frames.
#140. Medallion with the Face of Christ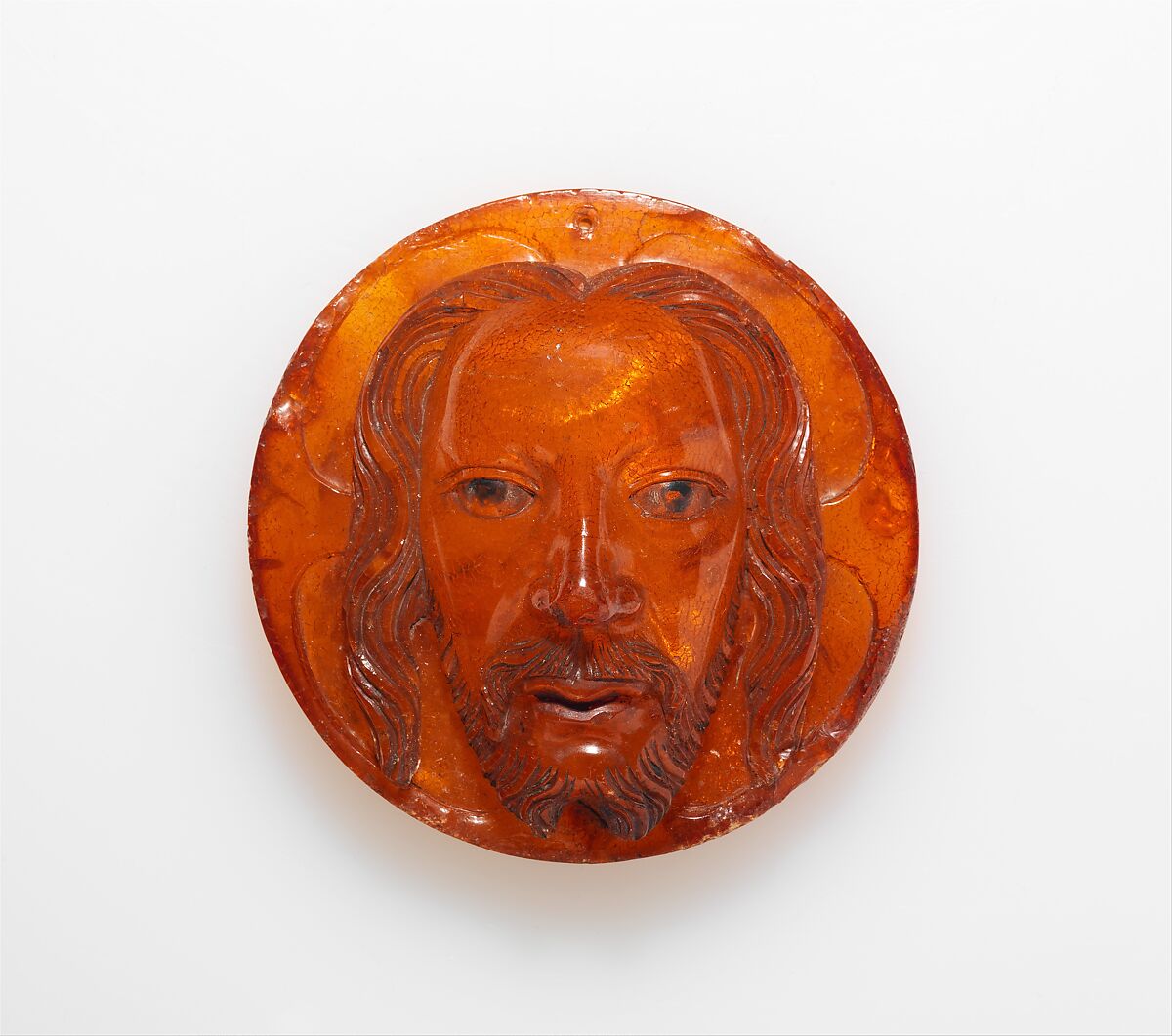 This artwork is meant to be viewed from right to left. Scroll left to view more.