Morning Glories
Suzuki Kiitsu Japanese

Not on view
In this vivid display of rich blue and green against a gold-leaf background, Kiitsu concentrated on the proliferation of the blossoms and leaves by omitting any indication of space or context. The exuberant outburst is carefully orchestrated into two movements: the blossoms on the right rise up from the ground, while those on the left cascade down as if supported by an unseen trellis.

Trained as a textile dyer, Kiitsu studied painting under Sakai Hōitsu (1761–1828), with whom he prepared an illustrated compendium of classic Rinpa art, One Hundred Paintings by Kōrin (Kōrin hyakuzu). Evident in these screens, especially in the brilliant decorative effects of thick mineral pigments on gold leaf, is the influence of both textile design and the Rinpa school.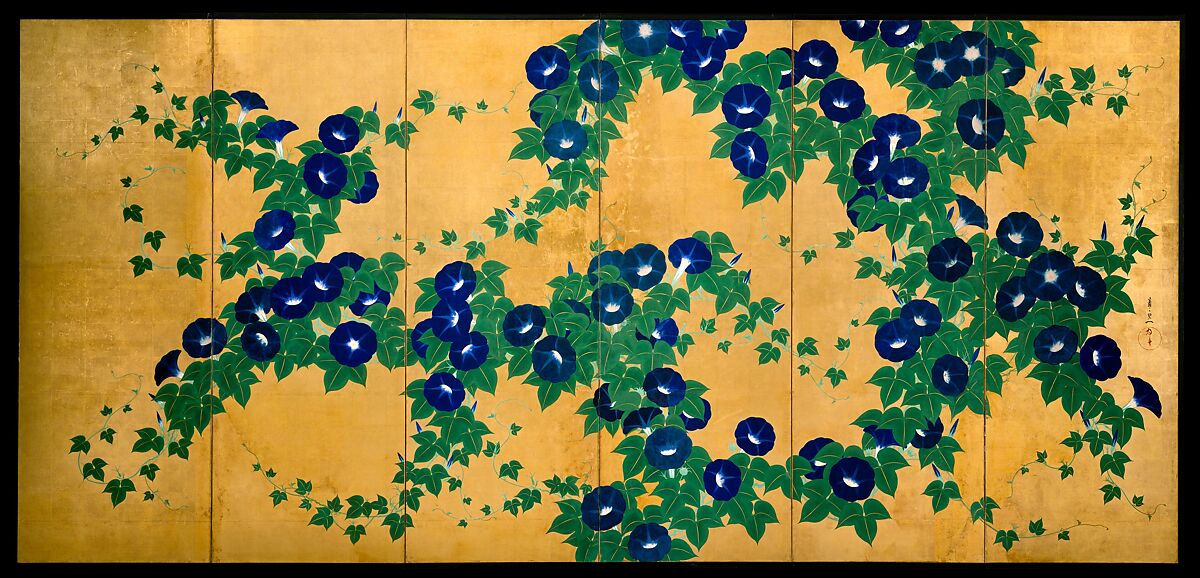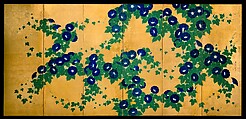 This artwork is meant to be viewed from right to left. Scroll left to view more.