Outing to Zhang Gong's Grotto
Shitao (Zhu Ruoji) Chinese

Not on view
Zhang Gong's grotto, a famous scenic spot and once the abode of Zhang Daoling (Zhang Gong; 2nd century A.D.), a patriarch of the Daoist church, is located near Lake Tai in Jiangsu Province, not far from the pottery center of Yixing. According to Daoist beliefs, such grottoes are wellsprings of nature's creative force and offer the potential for rejuvenation and renewal.

Shitao's painting of the grotto, done at the peak of his artistic powers, about 1700, is one of his most sumptuous masterpieces. Following an earlier composition by Shen Zhou (1427–1509), Shitao painted as if he were reenacting the cosmic process of creation: by building up layers of energized brushwork in flowery hues of sky blue, pale green, orange, and fuchsia, he transformed Shen Zhou's topographical likeness into a glowing image redolent of nature's procreative power. In a long poem at the end of the scroll, Shitao acknowledges the mystical Daoist attributes of the cave and playfully suggests that through his art he has captured both the cave and its creative force.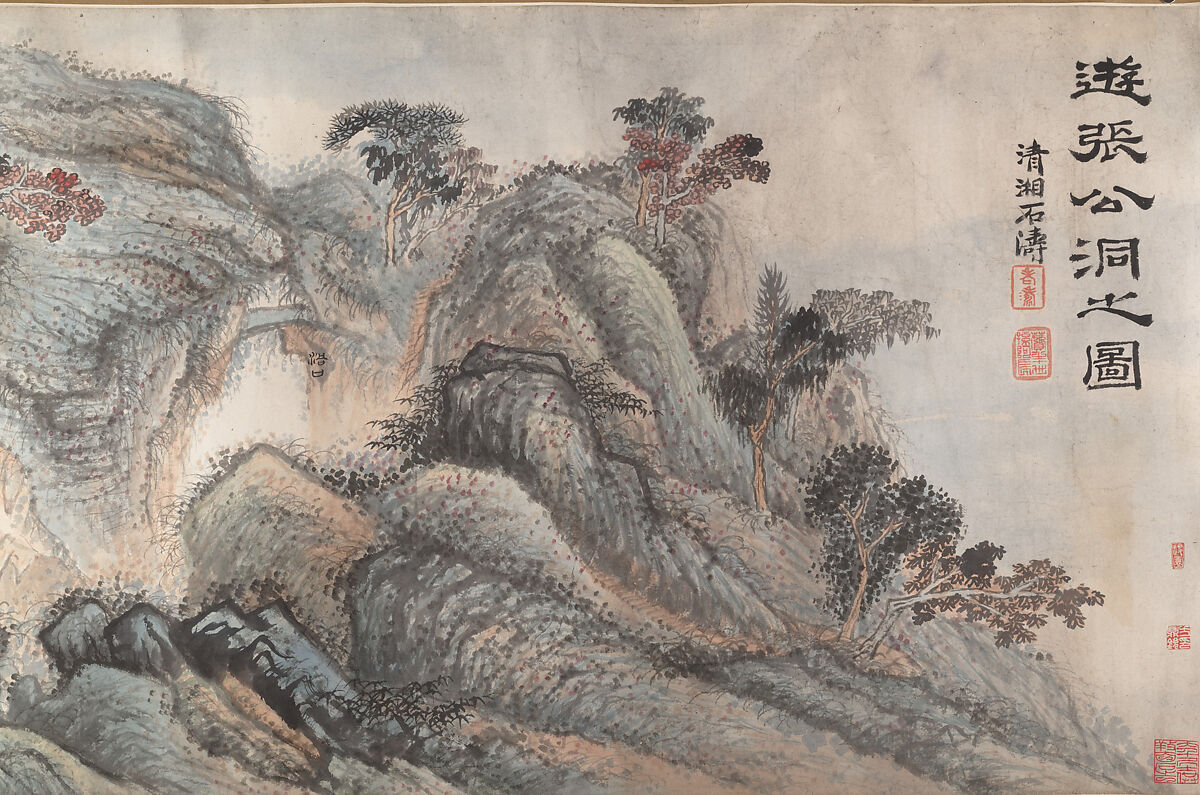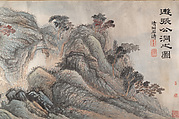 This artwork is meant to be viewed from right to left. Scroll left to view more.