The Magnolia Vase
Manufactured by Tiffany & Co.

On view at The Met Fifth Avenue in Gallery 706
The Magnolia Vase was the centerpiece of Tiffany & Co.'s display at the 1893 World's Columbian Exposition in Chicago—a display Godey's Magazine described as "the greatest exhibit in point of artistic beauty and intrinsic value, that any individual firm has ever shown." The design of the vase was a self-conscious expression of national pride. Pueblo pottery inspired the form, while Toltec motifs embellish the handles. The vegetal ornament refers to various regions of the United States: pinecones and needles symbolize the North and East; magnolias, the South and West; and cacti, the Southwest. Representing the country as a whole is the ubiquitous goldenrod, fashioned from gold mined in the United States. The exceptional craftsmanship and innovative techniques manifested in the vase—particularly the naturalism of the enameled magnolias—were much discussed in the contemporary press. Indeed, the work was heralded by the editor of the New York Sun as "one of the most remarkable specimens of the silversmith . . . art that has ever been produced anywhere."
#4527. The Magnolia Vase, Part 1
Playlist

4527. The Magnolia Vase, Part 1

1135. Kids: The Magnolia Vase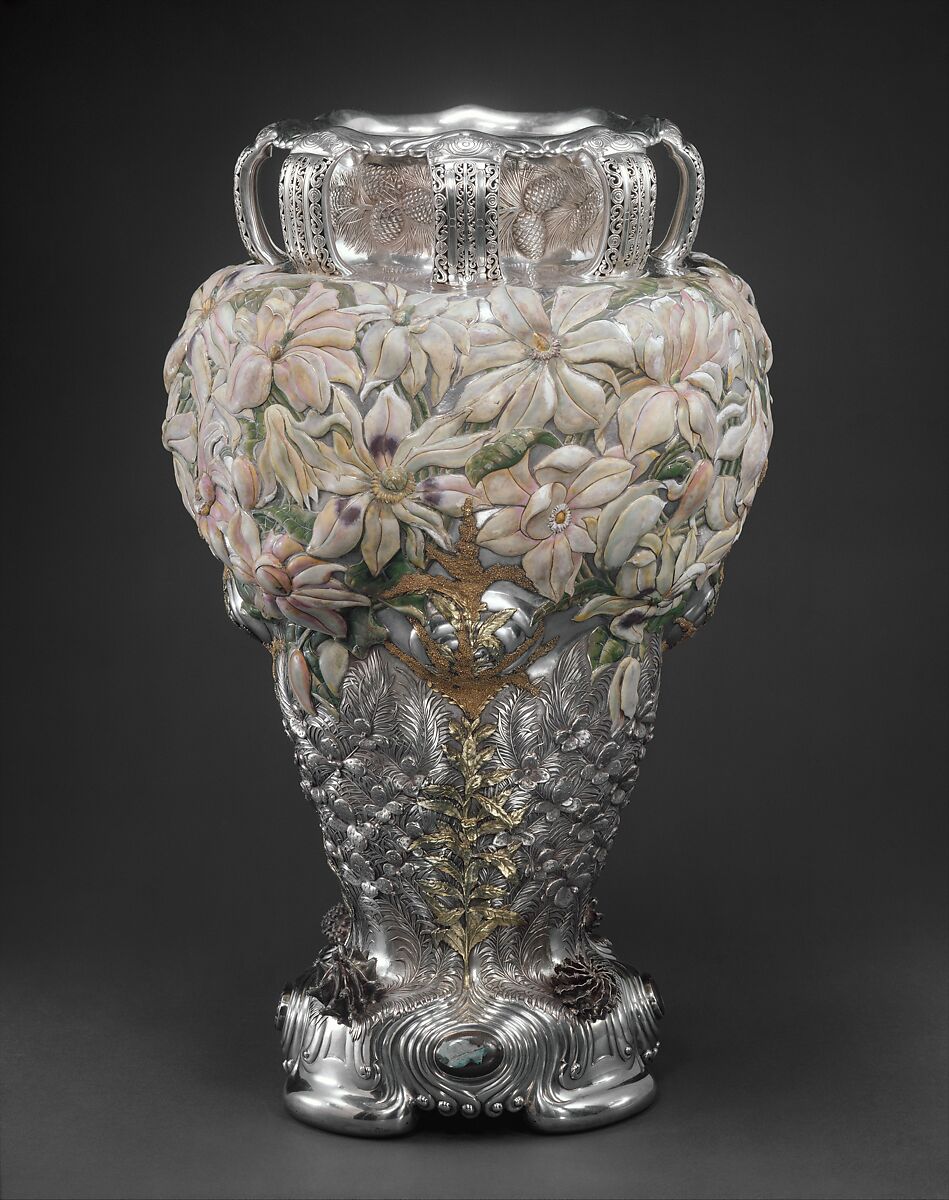 This artwork is meant to be viewed from right to left. Scroll left to view more.