Landscapes and Calligraphy
Gao Fenghan Chinese

Not on view
Passing the local-level civil-service examination in 1727, Gao Fenghan served as a petty bureaucrat in Anhui Province for about a decade. Then, in 1737, Gao not only lost his government position but his right hand suddenly became paralyzed from acute rheumatism. Painfully training himself to write and paint with his left hand, he came to prize the crude awkwardness of his left-handed brushwork—a quality he had been unable to attain with his right hand. Supporting himself through his painting, he moved to a Buddhist monastery in Yangzhou, where he became close friends with the eclectic group of artists known as the Eight Eccentrics of Yangzhou. In 1741 he left Yangzhou and retired to his hometown in Shandong Province.

This small album, dated 1736, was done one year before Gao lost the use of his right hand. It shows the artist already working in a highly individualistic, naive style that reflects, in part, his lack of contact with ancient masterpieces. In contrast to Orthodox School painters, who drew inspiration from the works of Song and Yuan scholar-artists, Gao reveals in his inscriptions his artistic debt to near-contemporary professional painters such as Lan Ying (1585–after 1664), Gong Xian (1619?–1689), and Dai Benxiao (1621–1698).
#7592. Landscapes and Calligraphy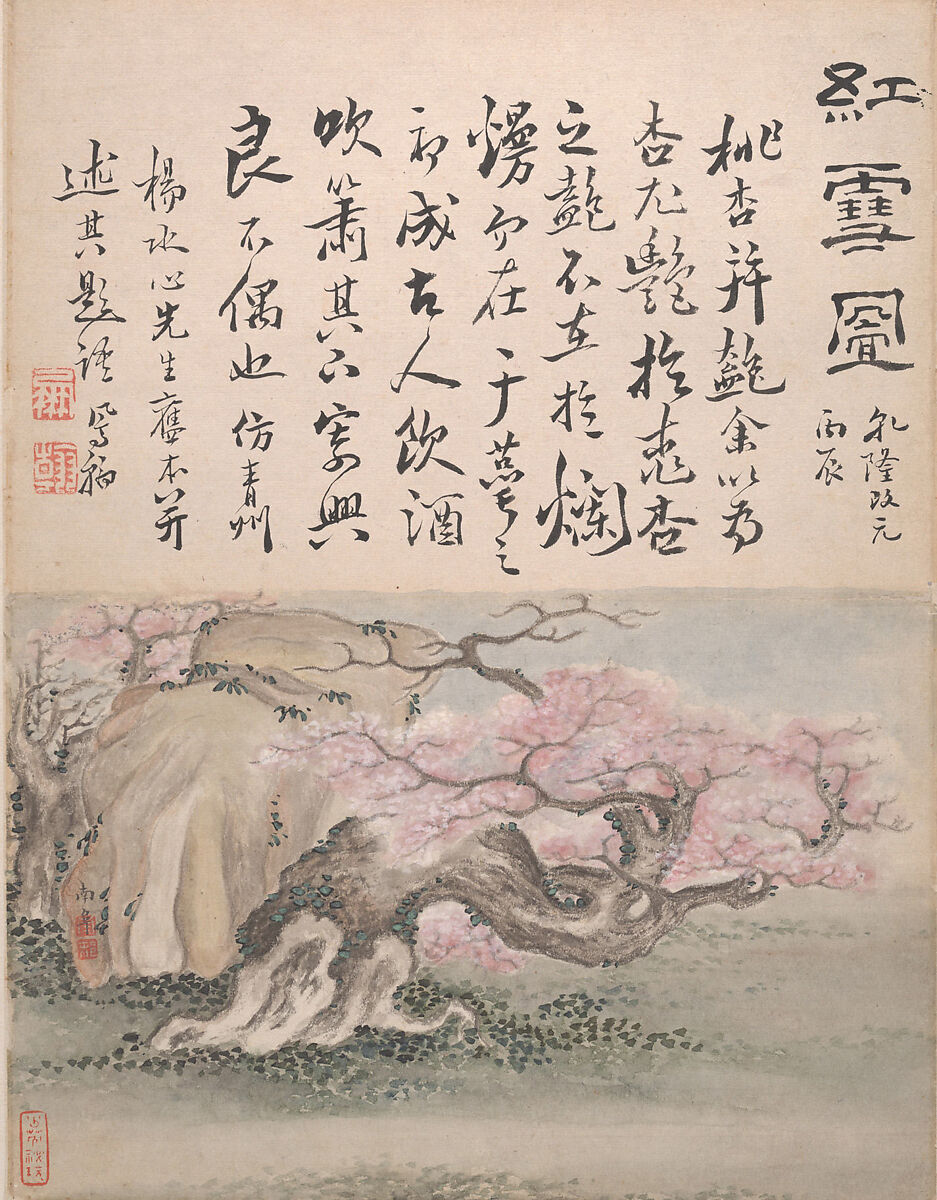 This artwork is meant to be viewed from right to left. Scroll left to view more.