Plate with Design of Fans
Not on view
This handsome high-footed dish is a characteristic product of the nineteenth-century revival of Ko Kutani porcelain. The body is dense and very heavy, and it is crudely and boldly produced. The design is strongly drawn in the well and somewhat cursorily in the back. If there is a glaze under the coarse dark enamels, it is very thin and concealed by the overall decoration. The design of scattered fans that boldly defies the confines of the round plate is characteristic of these celebrated, if problematic, wares.
Controversy surrounds the definition of wares termed Ko Kutani (Old Kutani). The best known are large plates that feature bold, decorative designs rendered in a limited palette of blue, green, yellow, and aubergine, with touches of red. The pigments are so thickly applied that they often form deep pools of glossy color. It is now thought that Ko Kutani porcelain was made at the Hizen kilns on Kyushu, rather than at the Kutani kilns in northwestern Japan. After the 1660s, this ware was superceded by the more delicate wares of Kakiemon and Nabeshima.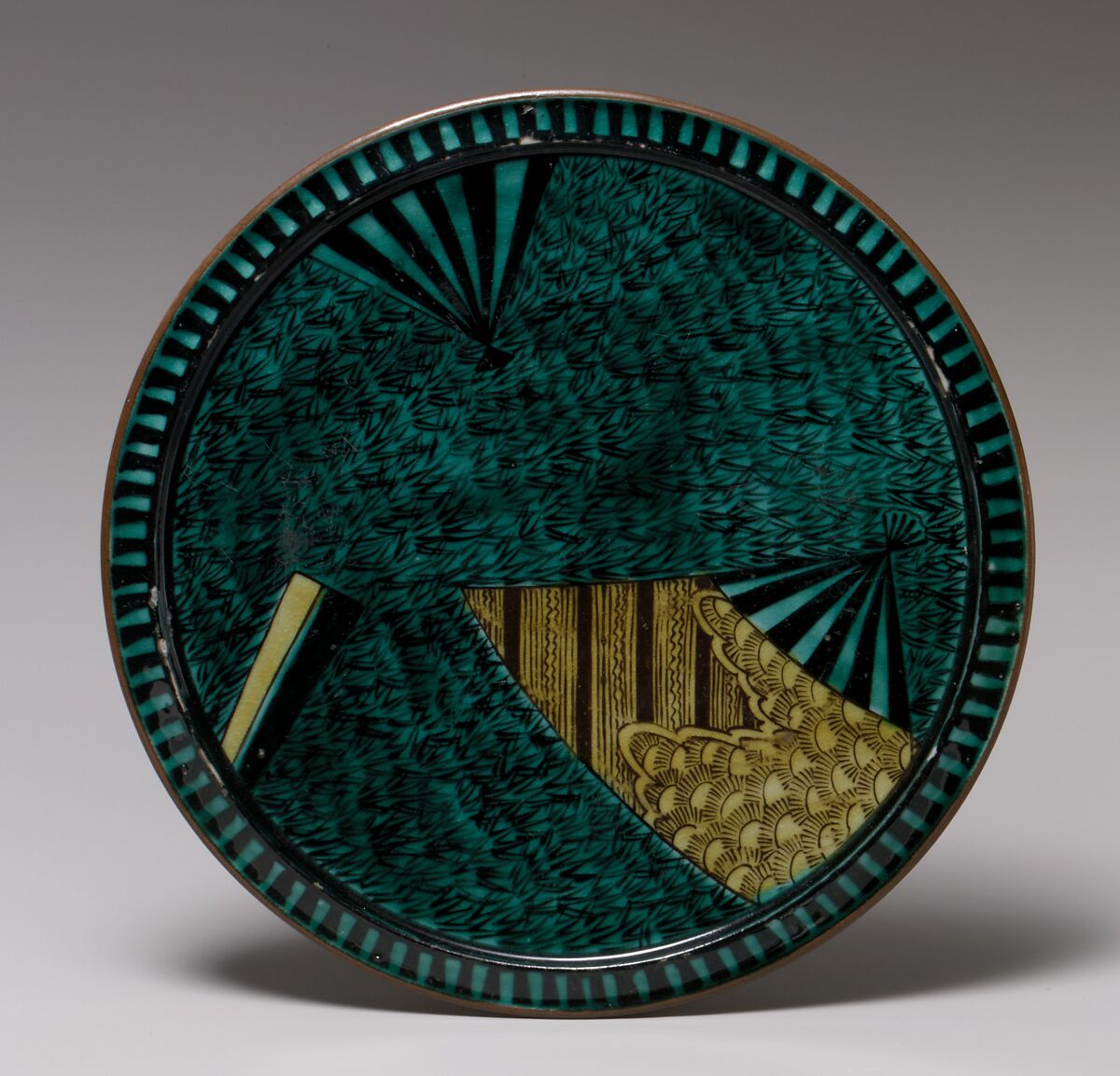 This artwork is meant to be viewed from right to left. Scroll left to view more.