English Guittar (Cittern) with "Smith's Patent Box"
On view at The Met Fifth Avenue in Gallery 684
An "English guittar" with a teardrop-shaped body and a flat back of maple. It has six metal string courses which are tuned by means of a watch-key mechanism, invented by John Preston in around 1760. The keyboard mechanism with six keys, "Smiths Patent Box", would allow the player to use piano hammers to strike the strings. This was a popular alternative to pianoforte guittars with internal mechanisms, and was often added to instruments at manufacture but could be fitted to pre-existing instruments too. The mechanism is removable, fastened by two brass screws which attach to fittings at the tail end of the guittar.

(Daniel Wheeldon, 2023)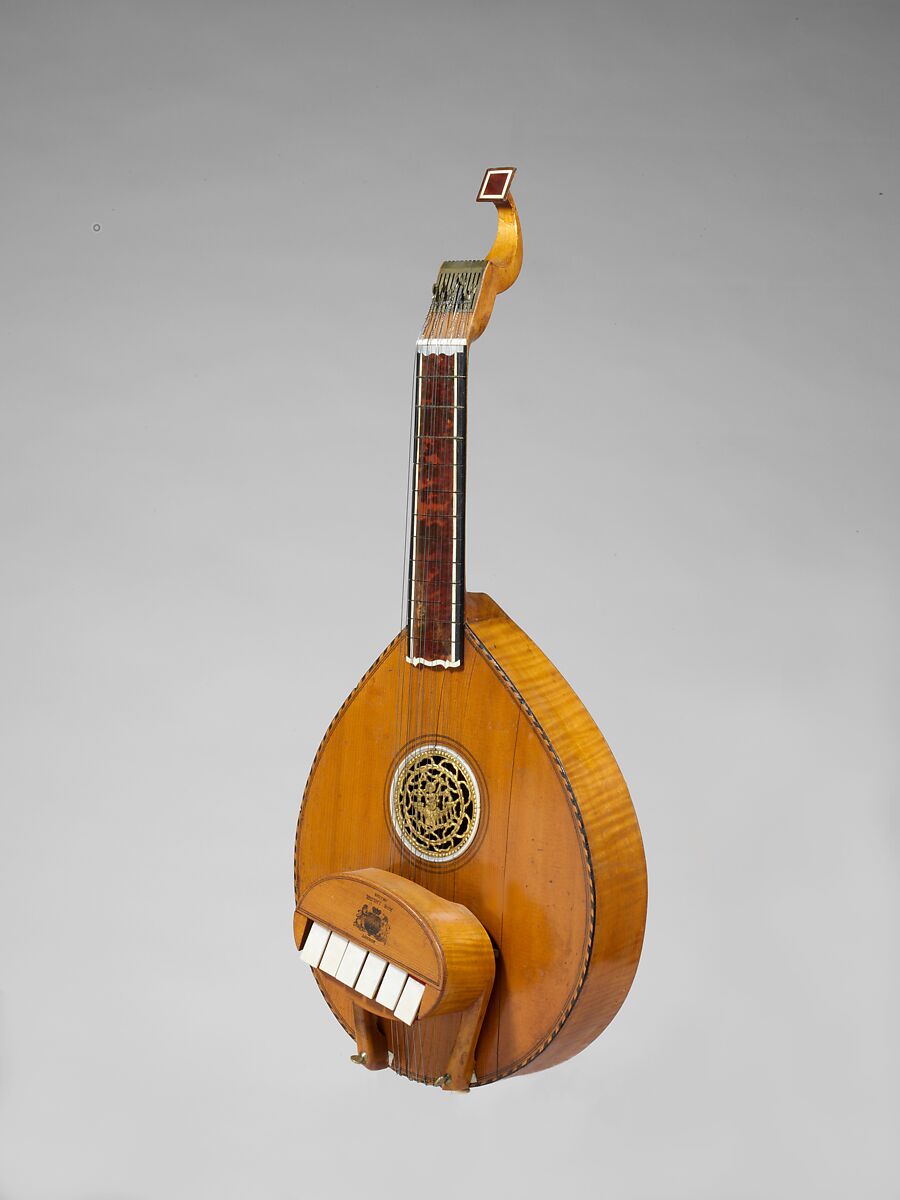 This artwork is meant to be viewed from right to left. Scroll left to view more.