Seven String Bass Viol
Nicolas Bertrand French

Not on view
Viols, the most esteemed bowed instruments of the late Renaissance, were only gradually displaced by the violin family. Viols differ from violins chiefly in shape, in number of strings and tuning, and in having fretted necks. All viols are played in an upright position between the knees or on the legs ("gamba" means "leg"), and the bow is held palm upward. The sound is less brilliant and quieter than that of the violin family of instruments. Chamber music for a consort of four to six viols was composed during the Renaissance and Baroque eras, and solo works for the bass viol were being played until nearly the end of the eighteenth century.

This viol was brought from France to Quebec City in Canada in the middle of the eighteenth century. It was at a boarding school for wealthy girls run at the Convent of the Hospital General along with other instruments, perhaps to accompany a choir. At some point, perhaps in 1759 during the Battle of Quebec, all of the instruments along with other items were hidden behind a hastily constructed wall in the convent. The instruments remained there until the 1830s when masons discovered them when they were brought in to make repairs to the convent. This instrument by Bertrand was later sold in 1864 to a dealer in Montreal, William Snaith. He in turn sold it to Mary Elizabeth Brown in 1899.

This viol retains its original neck, which was reshaped when the viol was converted to a cello, probably in the nineteenth century. Bass viols of French origin feature seven strings, an invention of the French viol player Jean de Sainte-Colombe (fl. 1658–87, died by 1701). Nicolas Bertrand, one of the most celebrated makers of viols, incorporated this feature in his bass viols.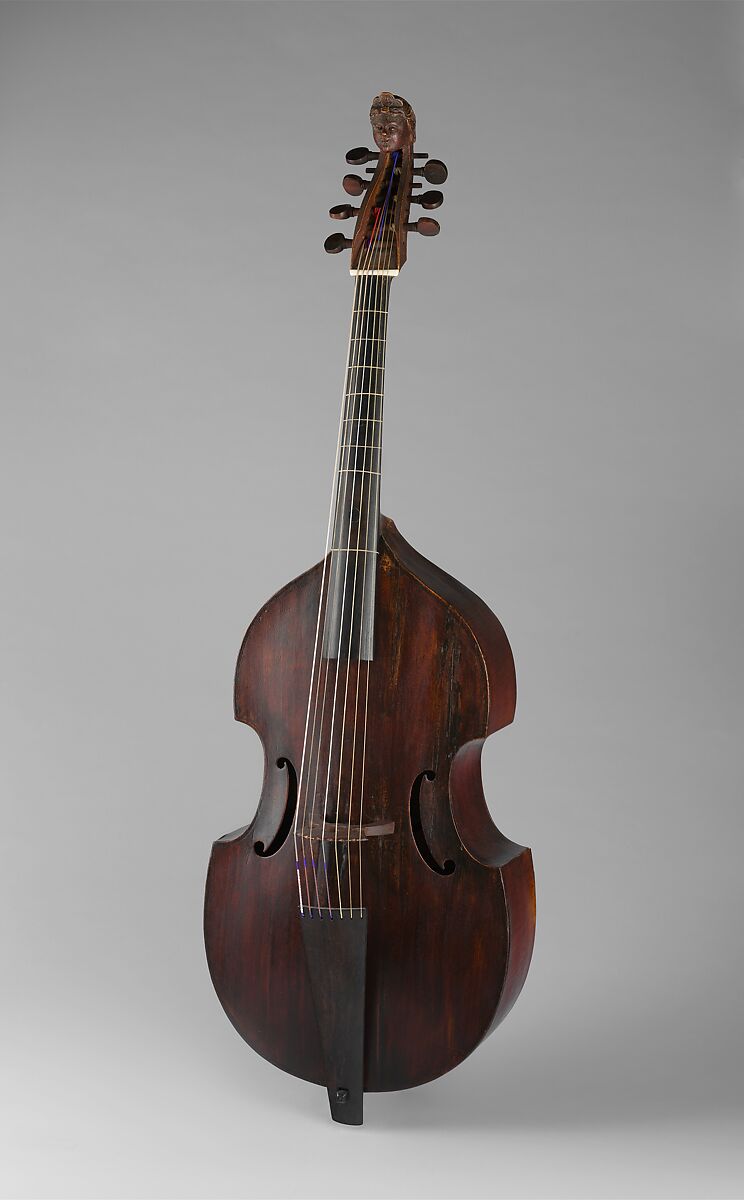 This artwork is meant to be viewed from right to left. Scroll left to view more.