Dish with Figure
Not on view
A lone figure is loosely drawn in cobalt blue on the blank white clay, covered in a transparent glaze. The free style of painting and the empty background of this dish reflect compositional elements found throughout Japanese art. The grainy quality of the surface was probably the potter's intention, since a rustic style was fashionable at the time this was made.
This dish is classified as early Imari, the type of Japanese porcelain produced in the first half of the seventeenth century, primarily for the domestic market. Early Imari was the first porcelain produced in Japan, and was made in the Arita region of the island of Kyushu, then shipped to the rest of the country from the port of Imari. The exact year when porcelain was first made in Japan in still debated, but it was most likely in the 1610s. Since this work dates from around 1620, it is a very early example of Japanese porcelain. Early works such as this were not mass produced and were presumably expensive to make, so they were considered luxury items.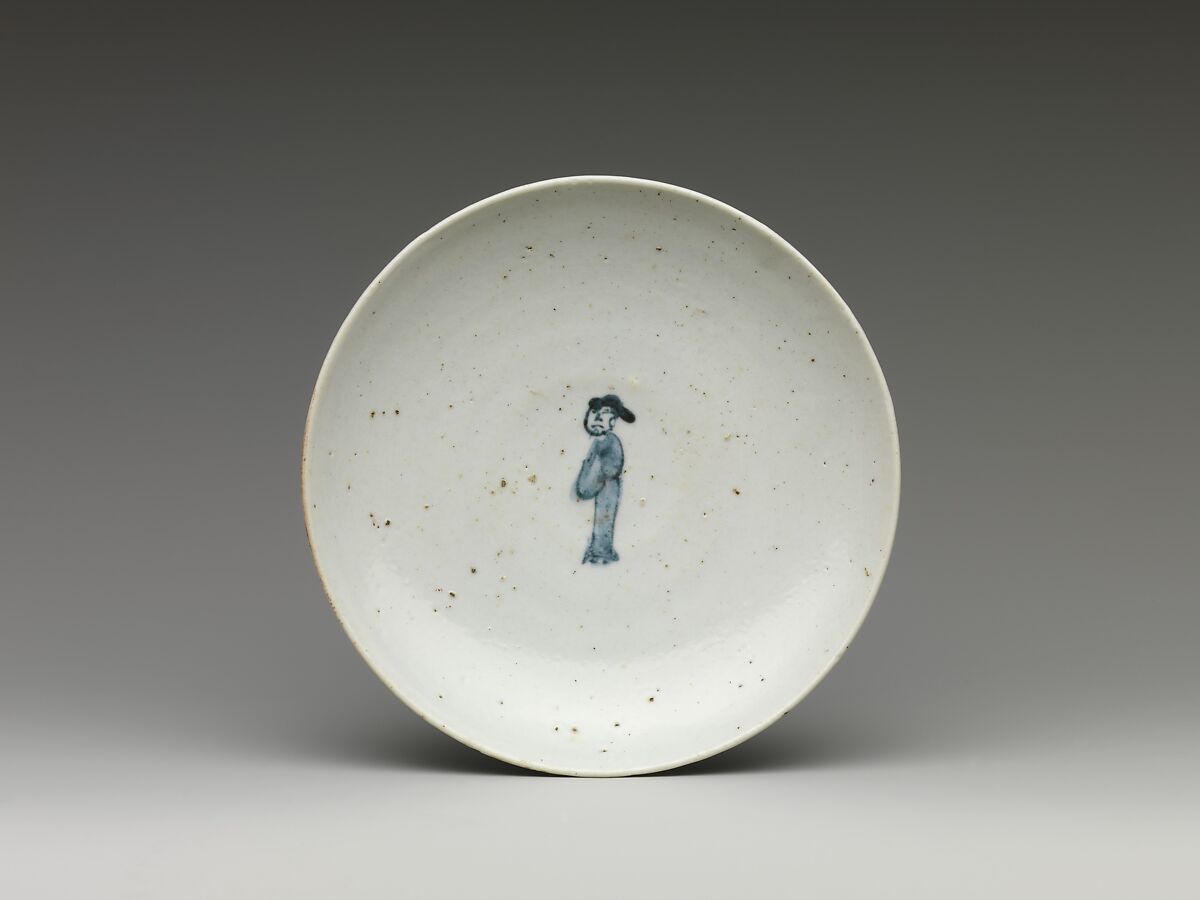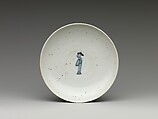 This artwork is meant to be viewed from right to left. Scroll left to view more.