Cornetto in A
On view at The Met Fifth Avenue in Gallery 684
The cornetto, also known as a zink, is a lip-vibrated instrument made by adding finger holes and a thumbhole to a signal horn. Its small cup-shaped mouthpiece is like that of a trumpet, but it is usually played on the side of the mouth, where the lips are narrower. Cornetti have a narrow bore, with a straight or curved body shape. They were made in several sizes, with the cornetto in A being the principal size.

The cornetto was a difficult instrument to master, but skilled players could excel in virtuosity and compete with the violin. Cornetti were widely used in polyphonic music of the sixteenth and seventeenth centuries (see Odhecaton), to accompany choral singing in churches, to play the soprano part in trombone ensembles, and for both secular and religious music.

This cornetto has an octagonal body, slightly curved, and narrower at the top, where it is carved with a pattern of diamond facets. A gilt and engraved ferrule encircles the top of the body.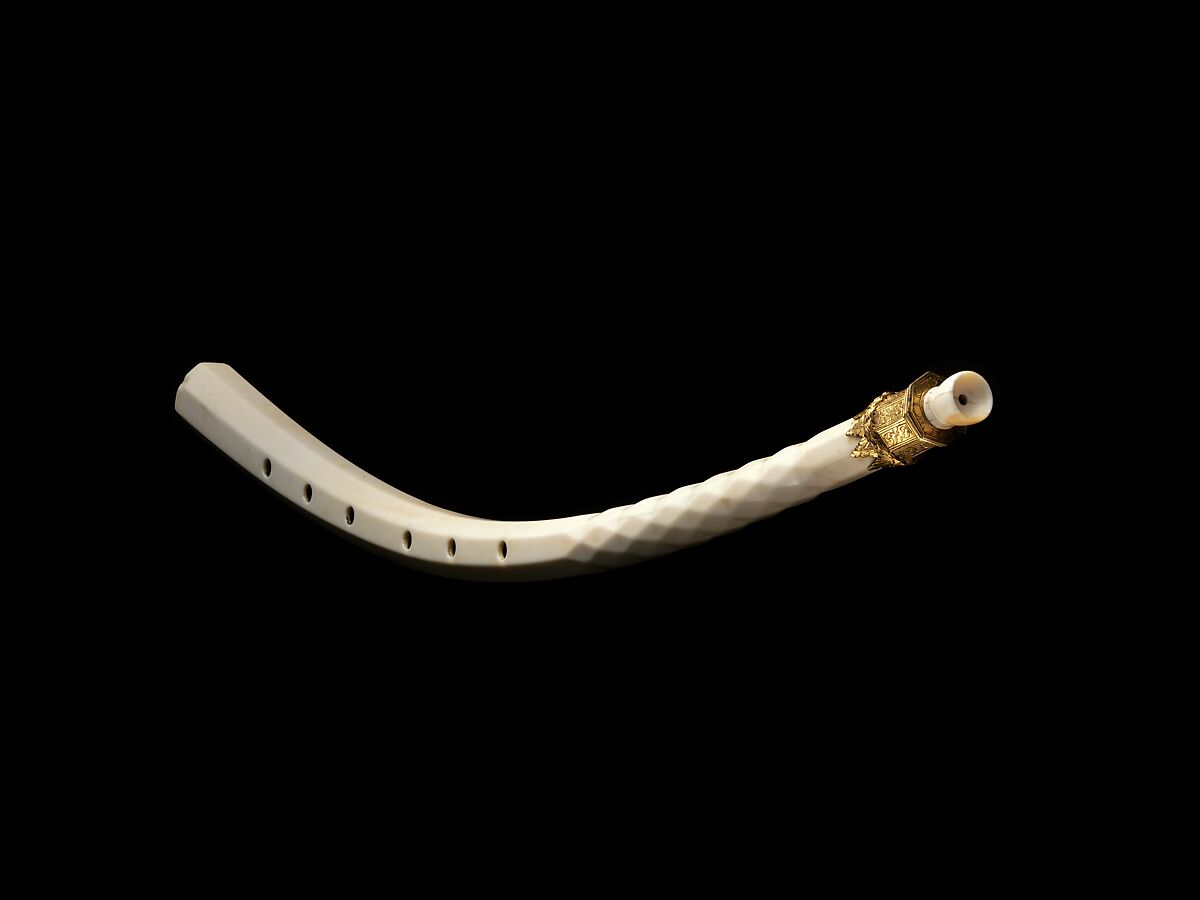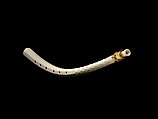 This artwork is meant to be viewed from right to left. Scroll left to view more.