Kimono-Shaped Coverlet (Yogi) with Lobster and Crest
Not on view
Tsutsugaki, or "tube drawing," is a freehand method of resist dyeing. For this technique, the artist first draws directly onto the cotton fabric by squeezing rice paste from a tube (tsutsu), similar to a pastry bag, and then dips the textile into indigo dye. Tsutsugaki textiles, such as the kimono-shaped coverlet on display, are often further embellished with hand-applied details, usually gray or red, which are painted on after the dyeing is complete.

When in use, warmly interlined yogi are spread over the sleeper, with the collar band fitting snugly under the chin and over the shoulders. These coverlets are often decorated with auspicious patterns to protect the sleeper from demons or bad dreams. Sometimes called "the old man of the sea" because of its bent back, the Japanese lobster (ise-ebi or kamakura-ebi) is a symbol of longevity and often appears on bedding. The large design on this yogi may refer to New Year's celebrations.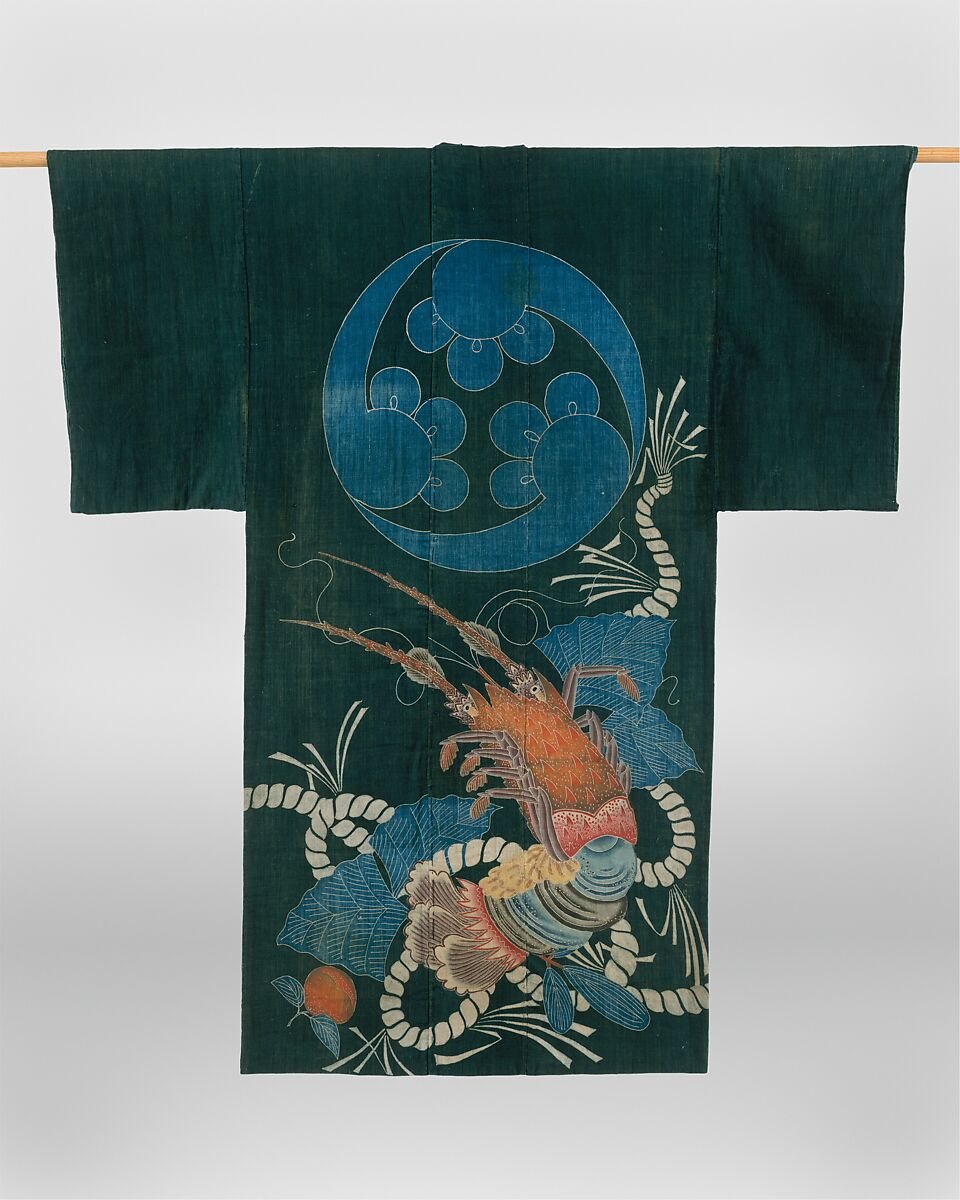 This artwork is meant to be viewed from right to left. Scroll left to view more.