Shelf for Cosmetic Boxes (Kurodana) with Wild Grapevine and Family Crest
Not on view
This four-tiered shelf was likely part of a high-ranking bride's trousseau. The kurodana was used for the display and storage of cosmetic boxes and toiletries, including the utensils necessary for tooth blackening (haguro), the sign of a married woman. This example's black-lacquer surface features a pattern of wild grapevines and the nine-circle or star crest (kuyō mon), which might be associated with the Hosokawa family.

The couturière Gabrielle "Coco" Chanel (1883–1971) owned numerous Chinese Coromandel and Japanese gold lacquer folding screens. The contrast of their lustrous black coating, gold and silver, and inlaid decoration influenced some of her compositions.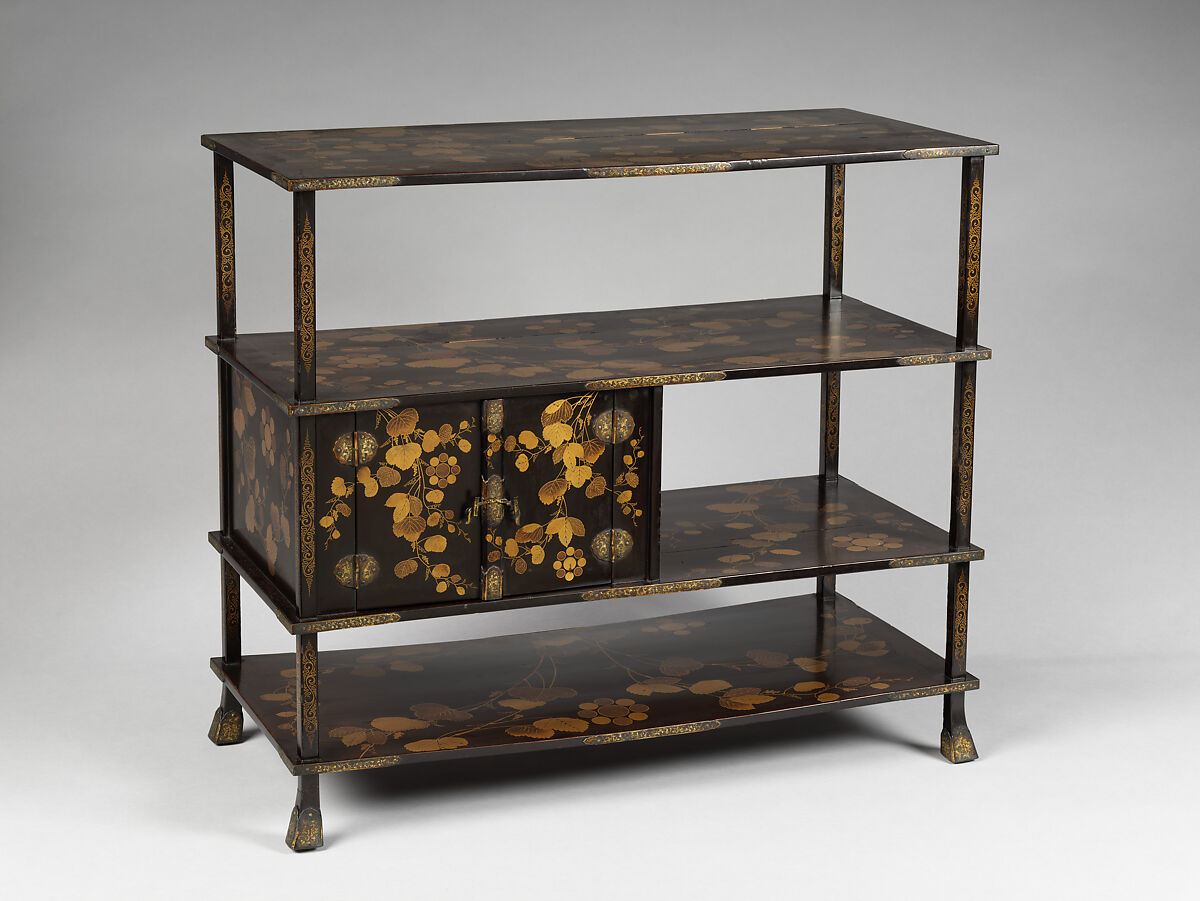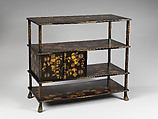 This artwork is meant to be viewed from right to left. Scroll left to view more.