Iconographical Drawing of the Mandala of the Wisdom King Aizen
Not on view
This ink drawing from the early twelfth century appears to have been made as a guide for creating a painted mandala—a schematic diagram of an array of Buddhist deities used for rituals. The central figure is Aizen Myōō, who represents the sublimation of carnal desire into spiritual energy and is always depicted in a fierce aspect. In this drawing, a supervisor of the mandala painting project indicated next to the central figure that it should be red; the image of the bodhisattva Kannon beneath it was to be white.

A dated inscription on the reverse tells us the drawing was copied by a monk at Shōren'in Temple in Kyoto from a model passed down from Chōen (1016–1081), a monk-scholar of the Tendai sect who specialized in Esoteric Buddhist rituals.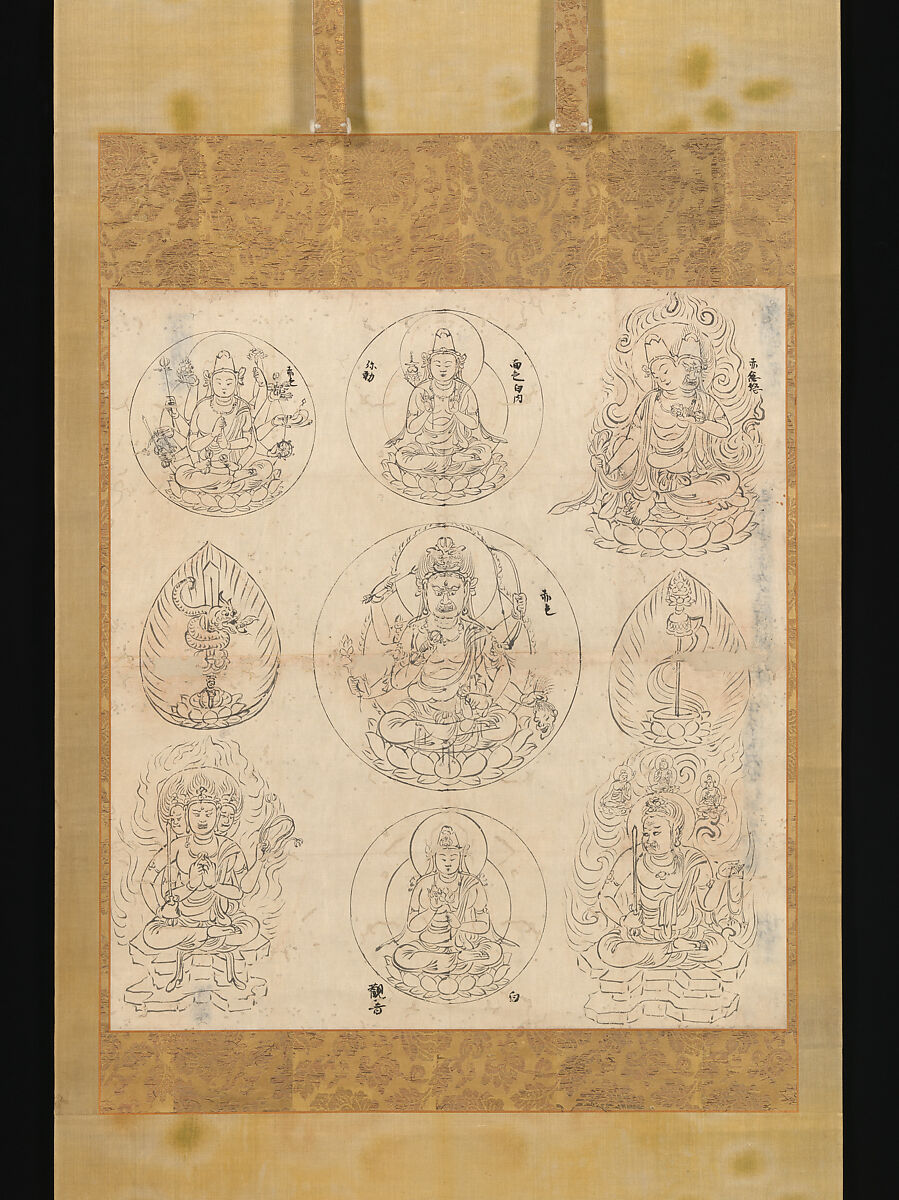 This artwork is meant to be viewed from right to left. Scroll left to view more.