Women on a Bridge Tossing Fans into a River
Not on view
Surrounded by billowing gold clouds, a large, gilded bridge sweeps across an expanse of dark blue water. A group of statuesque, beautifully dressed women and their young attendants sit or stand by the railings, preparing to toss painted fans into the river or watching already-discarded fans floating on the current below. The scene perhaps alludes to the custom of casting used summer fans into the river to celebrate the arrival of cooler autumn weather. Two bamboo baskets filled with stones, which protect the shoreline from erosion, are seen at the lower-right edge and, like the bridge, are fancifully depicted in gold.

All of the fans—both those held in the figures' hands and those floating on the river—bear painted scenes and designs, either narrative or decorative, revealing the unidentified artist's Kano-school training. The women's full, oblong faces and clearly delineated features also support such an attribution.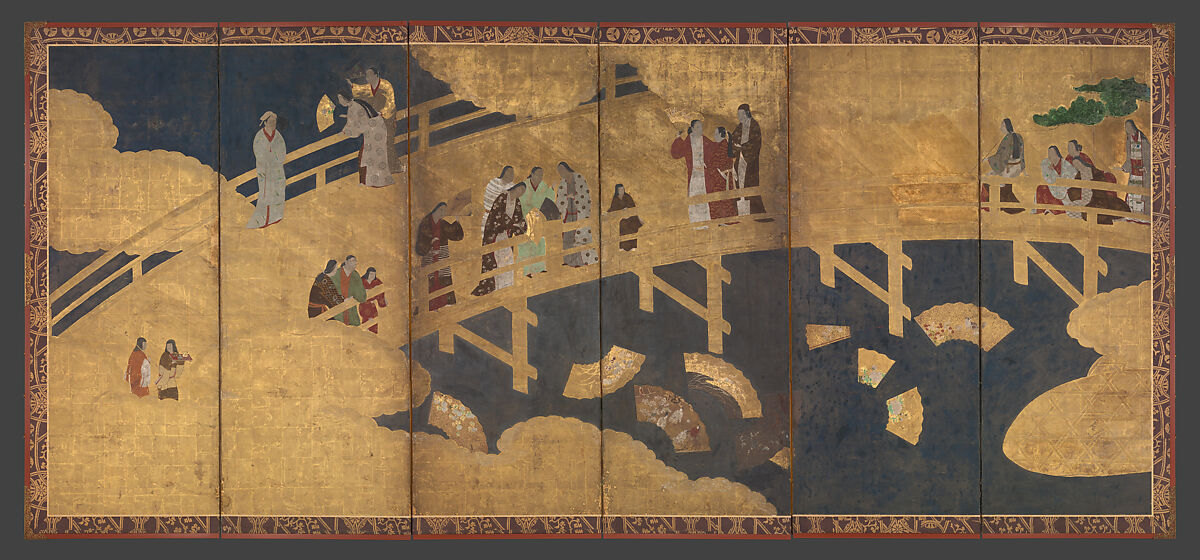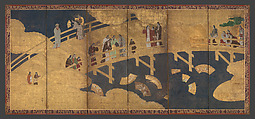 This artwork is meant to be viewed from right to left. Scroll left to view more.