Statue of Demedji and Hennutsen
Old Kingdom
On view at The Met Fifth Avenue in Gallery 103
This pair statue, showing a husband and wife, is typical of non-royal statuary made during Dynasty 5 of the Old Kingdom. The bodies of both figures are well proportioned, though the woman's head is slightly offset to her right and her arms are unusually long. Typically, the faces are quite similar in spite of their different scales, but the features are well defined, giving each face an appealing expression. Special attention has been given to the coiffures, especially that of the woman.

Demedji was Overseer of the regions of foreign bowmen, and Overseer of the King's fortresses. Both titles imply a military function, perhaps in the deserts bordering the Nile delta. He was also Estate Manager of the King, and Overseer of the Herdsmen of Cattle. His wife, the royal acquaintance Hennutsen, was priestess of the goddesses Hathor and Neith. The statue was dedicated by their son, Ti, an Overseer of Marshes who may also be mentioned in the Abusir Papyri, suggesting that the statue was dedicated in early Dynasty 5.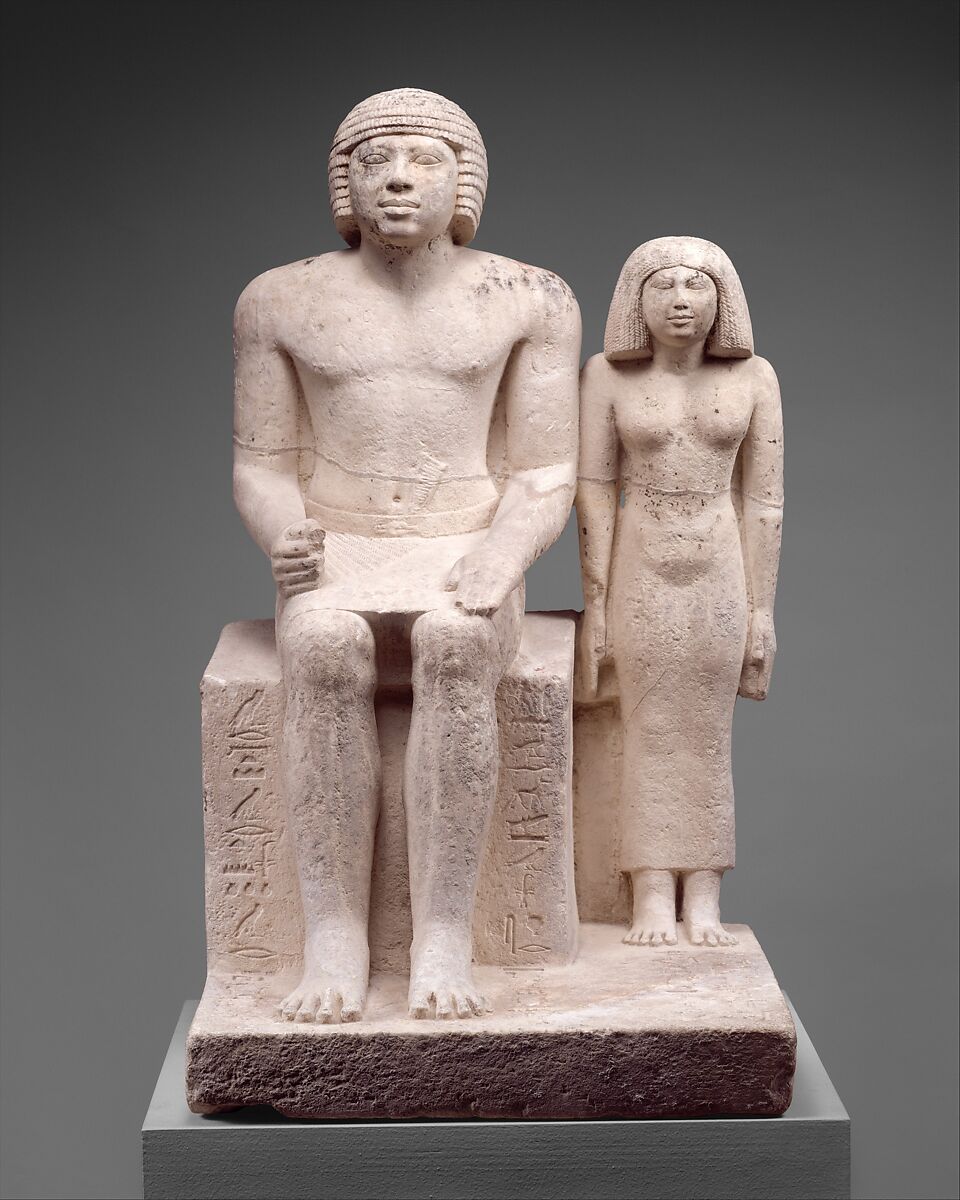 This artwork is meant to be viewed from right to left. Scroll left to view more.